Displaying 1-20 of 98 results
= Beginner level
= Intermediate level
Displaying 1-20 of 98 results
AutoCAD Courses
An AutoCAD course enables professionals to get to grips with the popular AutoCad drafting software program, which enables users to create 2D and 3D illustrations and technical drawings.
Typically used to create blueprints and drafts of everything from products to buildings, AutoCAD is an incredibly powerful software program that enables professionals to create detailed 2D and 3D virtual drafts. AutoCAD courses ensure drafting professionals understand how to effectively use the program, making them able to to edit the design and amend planned structures more easily than by hand.
Although AutoCAD is a comprehensive and broad program, with the proper training it can be a very flexible software, and benefit many additional applications. If used correctly, AutoCAD will allow you to easily streamline document management, facilitate the exchange of ideas with others, and makes it possible to explore ideas more intuitively in 3D. An AutoCAD course will ensure you are using the program to its full potential and staying abreast with the newest features and techniques.
AutoCAD Courses and Certifications
Getting certified in AutoCAD provides you with an industry recognised qualification that demonstrates your level ability: an attractive prospect for potential employers. To become certified in AutoCAD you'll need to take a certification exam at a participating test delivery facility: visit the Autodesk website for more information. AutoCAD courses allow you to comprehensively prepare for an exam and ensure you are ready for certification.
AutoCAD training courses are offered in traditional classroom settings, or as in-house training, but the large majority are provided as online/e-learning courses. E-learning courses provide thorough online tutorials that can be followed along with the software at your own pace, combined with instructor support.
There is a range of AutoCAD products available, with courses and levels to suit each one, including:
AutoCAD course for beginners
AutoCAD Essentials
Advanced AutoCAD course
AutoCAD Civil 3D
AutoCAD Electrical
AutoCAD VBA
AutoCAD MEP
AutoCAD LT
Who Can Benefit from AutoCAD Courses?
There are many professions that utilise the AutoCAD software including mechanical, civil, and electrical engineers; architects and contractors responsible for the planning of residential and commercial building; city planners; product designers responsible for the drafting of product layouts; and aeronautical drafters responsible for planning the inner workings of aircrafts. Whether you are a AutoCAD beginner or an experienced professional, there are AutoCAD courses and training seminars to fit your needs. AutoCAD courses are offered throughout the UK with particular concentration in Oxfordshire in the Southeast of England.
At beginner level, AutoCAD courses help users learn the basics of AutoCAD. In an introductory course, participants will learn basics like how to create drawings from scratch and how to handle object editing and printing.
At more advanced levels, delegates learn how they can increase their productivity in construction and engineering, as well as how to coordinate the design data throughout the project.
Advanced AutoCAD courses also aim to transition experienced users to newer versions of the program and provide new tips and tricks for increased productivity.
Do you work in HR or L&D? Then we need your help.
Mon
Tue
Wed
Thu
Fri
Sat
Sun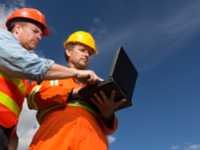 Read about SquareOne's global projects in New Hardware and Software Refresh and Microsoft Lync/Skype Rollout.
Read more
At SquareOne Training we take pride in designing Spreadsheets for our customers, so we were delighted to be asked to design a solution to track staff courses and KPI alerts. This spreadsheet was implemented in 2018, but completely changed the way the company worked and made the data not only accurate but trackable.
Read more
Find popular courses by keyword
APPRENTICESHIPS
Is your company looking to take on an apprentice?
Subscribe and get the latest news, discounts and giveaways sent straight to your inbox!