Displaying 1-20 of 59 results
= Beginner level
Displaying 1-20 of 59 results
More about Autodesk Inventor Training Courses
Types of Autodesk Inventor courses available across the UK and online
There are numerous Autodesk Inventor training courses available as public / scheduled training across the UK. Running throughout the year, these short workshops are available at all training levels and will teach participants a wide variety of techniques regarding design and implementation. Although some of these workshops feature a proportion of theory, the great majority is hands on, meaning delegates will learn first hand about the equipment and software used in the industry. These newly learned skills can then be transferred into the real world and help to build a successful design career for anyone completing them.
What training is available
Knowledge of CAD isn't essential to enrol on every one of the Autodesk Inventor courses, however it will be advantageous. During these intense hands on training courses, students will learn a variety of techniques ranging from basic sketching, shape design and assembly design to basic view creation, drawing standards and resource management. Delegates will learn about dimensions and annotations, as well as learning to use the appropriate software to create project files and efficiently manage them.
Getting to grips with working without CAD
There are more advanced Inventor courses available including the Autodesk Vault for Inventor users. These courses are perfect for more experienced users of Autodesk Inventor and on this course, participants can expect to learn how to work with non-CAD files in the vault as well as customising the user interface to their own preferences. For participants with no previous knowledge of CAD, an introductory course would help to understand the key features of this CAD software, the workspace environment, basic tools and applications.
Autodesk Inventor applications
Most people enrolling on the Autodesk Inventor programmes already have some experience in the design industry. However, upon completion of this training, participants will often return to their working life and aim for promotion in their chosen sector, being able to design advanced prototypes and models that can be directly used in projects across the construction industry, automotive design and healthcare equipment models. Experienced designers are commissoned directly by organisations who wish to design, develop and launch new products across these industries. Successful Inventor designers are able to see their designs taking shape in the real world and being delivered to consumers around the world.
At SquareOne Training we take pride in designing Spreadsheets for our customers, so we were delighted to be asked to design a solution to track staff courses and KPI alerts. This spreadsheet was implemented in 2018, but completely changed the way the company worked and made the data not only accurate but trackable.
Read more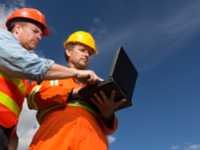 Read about SquareOne's global projects in New Hardware and Software Refresh and Microsoft Lync/Skype Rollout.
Read more
Subscribe and get the latest news, discounts and giveaways sent straight to your inbox!