Displaying 1-20 of 197 results
Learn how we sort results
Emotional Intelligence
Developed in 1990, the lead approach to gaining and practicing Emotional Intelligence was developed by John D. Mayer and Peter Salovey. The "Four Branch Model," is a system of guidelines for developing and honing skills in emotional intelligence. It is comprised of four main areas of practise, each of which brings specified capabilities:
Perceiving emotions – being able to accurately perceive emotions using verbal as well as non-verbal cues (facial expressions, body language)
Using emotions to facilitate thinking – actively using emotions in cognitive processes, e.g. to prioritise what one pays attention to
Understanding emotions – interpreting the causes of emotions and what they may mean
Managing emotions – keeping control of one's own emotions while reacting appropriately to emotions displayed by others
By and large, the "Four Branch Model" has remained the most popular and trusted domain of learned emotional intelligence. As such, it serves as a major theme in many emotional intelligence courses and programmes, which work to enable delegates to apply its principles in the workplace and in their personal development endeavors.
With the valued interpersonal skills that accompany training in emotional intelligence, delegates become better able to deal with the spectrum of social situations that occur in the workplace and in everyday life. Understanding emotional intelligence is also a valuable skill for those in the childcare sector and is a significant part of many child psychology programmes.
Whether it be colleagues, employers and contacts, or neighbors and friends, emotional intelligence can help individuals build relationships and navigate social situations with ease and confidence.
The significance of Emotional Intelligence programmes
Training in emotional intelligence is a valuable asset in its own accord. In terms of personal development, high emotional intelligence can help individuals to recognise and control their emotions. This will consequently lead to enhanced happiness motivation and satisfaction in life. Within a professional context, the ability to manage one's emotions and the emotions of others can translate into increased job performance and the building of productive and valuable relationships between clients and colleagues.
Emotional Intelligence has also become a key player in coaching and mentoring practices. More and more, the ability to understand emotions is being considered an integral aspect of any reputable and successful professional coaching model, creating an increasingly robust link between the two.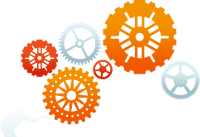 In collaboration with MPW Learning, a programme called 'Leadership Pathway Programme' was designed to bring all of the skills of a large high street charity organisation management team up to date. After introduction of the programme, common working practices were restructured, productivity increased and management satisfaction improved.
Read more
London Training for Excellence
London Training for Excellence celebrates 10 years in business. We are expanding with new A.I. training courses. With experienced trainers providing comprehensive knowledge, individuals can quickly master A.I. and machine learning to boost effectiveness and competitiveness.
Read more
Subscribe and get the latest news, discounts and giveaways sent straight to your inbox!