Displaying 1-14 of 14 results
= Beginner level
Displaying 1-14 of 14 results
More about GIS Courses - Geographical Information Systems
Career Prospects and GIS Courses
Although GIS is often interpreted as being primarily focused on mapping, the responsibilities of GIS specialists cover a spectrum of distinct functional areas that require very specific skills and experience. These include:
Computer programming
Map design
Database administration
System administration
Project management
The computer programming aspect is particularly important for the customisation of GIS software to meet organisation- or sector-specific requirements. As in any industry, a career in GIS may also take the form of an administrative or management role.
Aside from covering these diverse fields of expertise, careers in GIS can also evolve in a variety of very different industries and sectors. Essentially, as geographical information and analysis is a crucial component of all human activity, GIS professionals are in demand across all types of businesses, governmental departments, utilities, environmental organisations and educational institutions.
GIS Courses and Computer Assisted Design (CAD)
Although they have developed along their own paths, GIS and CAD (Computer Assisted Design) are complementary technologies that can often produce real added value when used in conjunction with one another. This is why much work has been done in recent years to make the modelling data produced with AutoCAD software compatible with GIS software handling map data, such as ArcGIS, and vice versa.
Essentially, GIS models the world using geographic coordinates, while CAD software models things within the world. As a result, CAD users can benefit from cooperating operational ability with GIS software primarily because it allows them to place objects in relation to real locations, and to other objects. This is also why CAD software itself has moved to incorporate GIS features and functions to allow users to perform mapping and land & infrastructure planning activities directly in CAD, via the AutoCAD Map 3D software in particular. This trend is set to continue into the future, and will likely serve to blur the distinction between modelling and geographic mapping still further, bringing about even greater integration between the two disciplines and their relative applications. GIS courses aid in enhancing professionals' knowledge and skill with both programs.
Format of GIS Courses
GIS courses can be found all over the UK in the form of classroom, online, or in-house training to suit the needs of every professional.
Classroom
A classroom course will take place at a designed time and location. This is a great option for the individual who wants to take training into their own hands or a small business who just needs to have a few employees trained.
In-house
If you are an organization with a large number of employees who need training, in-house training might be for you. Search through courses for a trainer who can bring expert in-house training to you and your employees.
Online
Online training is an option for those who favor flexibility. Individuals can participate in the course at their own pace and on their own time.
At SquareOne Training we take pride in designing Spreadsheets for our customers, so we were delighted to be asked to design a solution to track staff courses and KPI alerts. This spreadsheet was implemented in 2018, but completely changed the way the company worked and made the data not only accurate but trackable.
Read more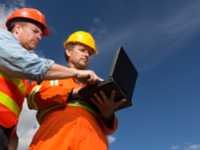 Read about SquareOne's global projects in New Hardware and Software Refresh and Microsoft Lync/Skype Rollout.
Read more
Subscribe and get the latest news, discounts and giveaways sent straight to your inbox!