Professional Training - Management Courses in England
England, the heart of Great Britain consists of the central and southern two-thirds of the Great Britain Island with some offshore islands namely the Isle of Wight and the Isles of Scilly. It is bordered by Scotland in the North and Wales in the west. The economy of England is dependent on the major industries in banking and finance, steel, transport equipment, petroleum, and tourism. Other significant industries are machine tools, electric power equipment, shipbuilding, aircraft, motor vehicles and parts, electronics and communications equipment, chemicals, paper products, textiles, clothing, and other consumer goods.
All these industries require a huge number of management professionals having credentials or trainings in management. Not only in England, management professionals are also expose to job opportunities all over Europe with a starting salary ranging from £10K to £26K. Positions in industries and services include Marketing Executive, Sales Executive, Project Managers, Supervisors and Business Development Executive etc. If professionals are organised, competent, reliable and have good communication skills to motivate others with a specialised training in management, they have a truly rewarding future as a Project Manager.
Management Courses in England
Whilst those working currently in management roles are likely to possess skills to manage and lead, proper management training and courses can help candidates better the areas which they need to work on. Management courses in England have varying length and contents depending upon the need and requirement of the attendees. To begin a new career in management, professionals should gain the knowledge and skills for becoming a successful manager from management courses in England.
Management courses in England include the basic contents of business such as Corporate, Human Resources, Operations, Project management and some fundamental study of finance and accounting. There are accredited, in-house and scheduled courses available to partake in schools and training institutes. Accredited management courses tag along a particular course outline and are offered only by providers who have met a certain quality criteria demanded. In-house training programs can be tailored to the exact requirements of professionals and are focused on improving specific skills.
A growing demand for qualified management professionals
England is closest to Europe than any other countries of mainland Britain. Being a historic city and a place for quality education, England attracts tourists and students all year round. It is a great place to live with lots of cultural diversity and historic buildings not to mention the famous world of football in English Premier League. If anyone wants to start a new career, develop skills to excel in the current job or seeking quality education in management area, England is the place to go. To thrive in the constantly evolving business world- managers, supervisors and professionals need to attend regular management courses in England to stay up-to-date with the latest changes and developments in management techniques.
Complete our survey and win £50!
By sharing a few minutes of your time, you'll contribute to research that helps over 15,000 HR professionals benchmark their organization.
Don't miss this chance to represent your company in the UK's largest report on Learning & Development!
As a thank you for completing our survey, we'll enter you in a draw to win a £50 Amazon gift card.
U.K. L&D Report: 2019 - Benchmark Your Workplace Learning Strategy
Are you curious about the L&D strategies of some of the U.K.'s top companies?
Find out what they're up to in findcourses.co.uk's second annual U.K. L&D Report!
Mon
Tue
Wed
Thu
Fri
Sat
Sun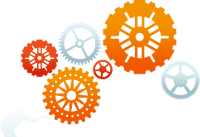 In collaboration with MPW Learning, a programme called 'Leadership Pathway Programme' was designed to bring all of the skills of a large high street charity organisation management team up to date. After introduction of the programme, common working practices were restructured, productivity increased and management satisfaction improved.
Read more
Find popular courses by keyword
APPRENTICESHIPS
Is your company looking to take on an apprentice?
Subscribe and get the latest news, discounts and giveaways sent straight to your inbox!