Professional Revit Courses
Revit courses are aimed at construction, engineering, architecture and product design professionals, helping them develop new skills for the development and creation of their design projects. Autodesk Revit has been specially designed for the creation of building information modelling, and to be used in conjunction with other Autodesk programs, such as AutoCAD, 3Ds Max and others. It empowers professionals by giving them a way to efficiently draw up designs, elements and plans, and is an essential application that includes important features for building modelling, architectural design, construction, schematics and structural engineering.

Available Revit Training Courses:


Revit Essentials Training Course
Revit Architecture
Virtual Classroom Training - Revit MEP Essentials
Revit for Building Design
Revit: Beyond the Basics
Many more....
Why Attend Revit Courses?
Even though the software user interface is fairly straightforward, in order to fully utilise Revit correctly and efficiently, and combine it with other design programs such as CAD, the user will need to be properly trained. Taking Revit courses will allow participants to use this capable program to its full potential and ensures that the work process is fast, efficient and as cost effective as possible.
Professional Revit courses will cover all the aspects of Revit and how to use it in relation to other architectural Autodesk programs such as CAD, which is important for initial building schematic drawings. The course programmes use real life scenarios and teaching professionals with hands-on experience to properly train, help and prepare course candidates in the use and practical application of this software, through assignments, assessments and projects.
Finding Autodesk Revit Courses
Whether to work on personal projects or to apply the proper software application to large architectural designs, users of Revit can benefit from professional training courses that explore in greater depth the potential uses of Revit in areas like architecture, interior design and large scale construction and infrastructure projects. These Revit courses provide insight into the proper skills required to use this software and its related applications, such as AutoCAD, Inventor, Maya, Naviswork as well as training in the latest Autodesk upgraded features, shortcuts, increased project efficiency features.
A broad selection of Revit courses is currently available for those who wish to improve their design skills. Participants can contact the course providers to receive any information they need to determine if the course will meet their needs.
Format of Revit Courses
Revit courses can be found all over the UK in the form of classroom, online, or in-house to suit the needs of every professional.
Classroom
A classroom course will take place at a designed time and location. This is a great option for the individual who wants to take training into their own hands or a small business who just needs to have a few employees trained.
In-house
If you are an organization with a large number of employees who need training, in-house training might be for you. Search through courses for a trainer who can bring expert in-house training to you and your employees.
Online
Online training is an option for those who favor flexibility. Individuals can participate in the course at their own pace and on their own time.
At SquareOne Training we take pride in designing Spreadsheets for our customers, so we were delighted to be asked to design a solution to track staff courses and KPI alerts. This spreadsheet was implemented in 2018, but completely changed the way the company worked and made the data not only accurate but trackable.
Read more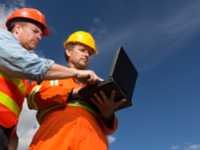 Read about SquareOne's global projects in New Hardware and Software Refresh and Microsoft Lync/Skype Rollout.
Read more
Subscribe and get the latest news, discounts and giveaways sent straight to your inbox!