U.K. L&D Report: 2019 - Benchmark Your Workplace Learning Strategy
Are you curious about the L&D strategies of some of the U.K.'s top companies?
Find out what they're up to in findcourses.co.uk's second annual U.K. L&D Report!
Mon
Tue
Wed
Thu
Fri
Sat
Sun
To succeed in key account management we must make lots of contacts and talk to lots of people within the account. One of the ways customers reduce risk is to ensure that as many of their people as possible are in favour of the decision.
Read more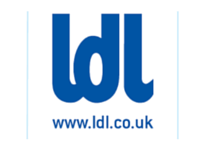 Read about how LDL brought the Carphone Warehouse together to retain managers and help employees live its new values.
Read more
Find popular courses by keyword
APPRENTICESHIPS
Is your company looking to take on an apprentice?
Leave your email to receive relevant update emails about professional training