What makes a good Salesman?
The sales industry generally involves marketing and selling a product or service in exchange for currency, other forms of compensation or the signing of a contract lasting for a determined duration. Most sales will commonly have two parties, the salesman and the recipient, or buyer. It is the duty of the salesman to convince the potential recipient that their product is worth investing in and then persuade them to to take the negotiation to the next stage. Sometimes this will mean that an advisor will meet with the potential recipient and explain the details of the product or service on a more technical level. Or it could simply mean an instant transaction. Salesmen will employ a number of different techniques to tempt to recipient into believing in their product and these sales techniques vary according to the product and even the characteristics of the salesmen.
Training courses concentrating on the art of sales in London
The British capital is rife with opportunities for people who have a lot of confidence and enjoy communicating with strangers on a daily basis. New homes and establishments are constantly being built and this creates plenty of revenue for businesses involved in sales. The art of a good sell is for the professional salesman to really believe in the product they are marketing, or for them to at least appear genuine. The training courses available in the London area cover almost every angle of the sales market from basic selling skills to telesales to financial awareness. Londoners can also attend courses in areas that complement the sales process such as negotiation courses, customer care, and relationship building.
Sales techniques covered throughout London training courses
There are hundreds of training courses available in the London area and each will contain its own modules. The training courses focusing on negotiation skills will firstly aim to provide all delegates with a clear understanding of what negotiating actually is. Participants will learn to identify the traits of a successful negotiator and upon completion of these training courses, they will know how to prepare their negotiations. London delegates will also discover effective researching techniques and will learn how to reinforce their pitches with valid and interesting facts. Training courses focusing on customer service will teach delegates about the importance of first impressions, how to deal with complaints and the advantages of good body language.
What opportunities are available upon completion of London training courses?
Participants enrolling on sales training courses in the London area will firstly perform better in any interviews they secure due to their newly acquired skills. Qualifications gained from these training courses are industry recognisable and can be used to apply for a variety of sales positions.
Are you considering a career change?
If you're thinking about a career change - we want to hear from you.
U.K. L&D Report: 2019 - Benchmark Your Workplace Learning Strategy
Are you curious about the L&D strategies of some of the U.K.'s top companies?
Find out what they're up to in findcourses.co.uk's second annual U.K. L&D Report!
Mon
Tue
Wed
Thu
Fri
Sat
Sun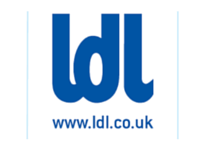 Read about how LDL brought the Carphone Warehouse together to retain managers and help employees live its new values.
Read more
Some people say that in the era of consultative-partner selling, closing is no longer necessary. This is just not the case.
Read more
Find popular courses by keyword
APPRENTICESHIPS
Is your company looking to take on an apprentice?
Subscribe and get the latest news, discounts and giveaways sent straight to your inbox!