More about Learning in Liverpool
Learning in Liverpool
The economy of Liverpool has been supported by significant investments in the private sector, which ensure a growing base of employment opportunities. Historically, the city has been an important port and commercial node, with important maritime connections and a large network of multinational investors. Today, the local economy stands out through its potential to innovate, investment in R & D and the number of patents issued by local private companies.
Explore the cultural dimension of the city, which was labelled the World City Capital of Pop, for its outstanding contribution to the music industry and pop icons like the The Beatles. Liverpool is also home to the football clubs in Premier League which intensifies the sports tourism in the city region. The hospitality services in general are greatly developed, Liverpool being one of the most visited city in the UK, with excellent travel connections to continental Europe and beyond.
Thousands of Opportunities for Learning in Liverpool
Prospective learners will be happy to find thousands of training courses available in Liverpool. Professionals of all experience levels and across all sectors can find a course that is perfectly suited for their needs. Some of the most popular training categories for learning in Liverpool include business and management, finance, human resources, communication skills, and health and safety. Future course participants will have no trouble finding training that is right for them as they can narrow their search based on training category, course format, training duration, start date, and course cost. Learning in Liverpool has never been more accessible thanks to the hundreds of training providers that offer their services to professionals across the entire city.
Learning in Liverpool: Professional Development Opportunities
Creativity, innovation and professional development initiatives are key business drivers for the Liverpool region. Training courses for professionals and lifelong learning initiatives have greatly intensified over the last decade. Course providers based in the Liverpool City Region, Merseyside Borough and the North West of England deliver training for all industry branches.
Contact the training providers directly by submitting an information request on different course pages. You will get all the details to start your course in Liverpool or bring the training providers to your offices.
Course Format for Professionals Learning in Liverpool
Training can be found all across Liverpool in the form of classroom, online, or in-house courses to suit the needs of every professional.
Classroom
A classroom course will take place at a designed time and location. This is a great option for the individual who wants to take training into their own hands or a small business who just needs to have a few employees trained.
In-house
If you are an organization with a large number of employees who need training, in-house training might be for you. Search through courses for a trainer who can bring expert in-house training to you and your employees.
Online
Online training is an option for those who favor flexibility. Individuals can participate in the course at their own pace and on their own time.
U.K. L&D Report: 2019 - Benchmark Your Workplace Learning Strategy
Are you curious about the L&D strategies of some of the U.K.'s top companies?
Find out what they're up to in findcourses.co.uk's second annual U.K. L&D Report!
Mon
Tue
Wed
Thu
Fri
Sat
Sun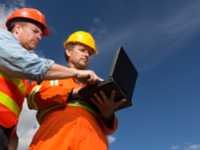 Read about SquareOne's global projects in New Hardware and Software Refresh and Microsoft Lync/Skype Rollout.
Read more
APPRENTICESHIPS
Is your company looking to take on an apprentice?
Leave your email to receive relevant update emails about professional training