Next available date: This course is available to purchase anytime of the year. - Distance
Last application: This course is available to register anytime of the year.
e-learning / Online / Distance
Course description
Diploma in Health and Mindfulness – Level 3
Gain a holistic view of the human body
In recent years, science has revealed that the mind and body are closely connected in ways we haven't previously realized, the results of which have meant a change in the way health and disease are understood. Several studies on the brain's interaction with the body demonstrate that health is directly affected by such matters as our culture, behaviours, social environments, psychological states, socioeconomic status, relationships, and habits of mind, among many factors.
Mind-body medicine's approach to health care is to aim to treat the whole person. It works alongside traditional medical practice, making use of a large array of physical, psychological, and behavioural treatments drawn from many disciplines. Mind-body medicine also provides highly effective resources for preventing and treating a wide range of medical conditions, such as cardiovascular disease, stress, cancer, and depression, as well as the ultimate goals of health care: genuinely ideal and lasting physical health, and emotional and psychological well-being.
Global Edulink's training programmes and strategies can have a tremendous impact on the overall ability of a professional to compete effectively in the global marketplace, or as empowering tools for your own health care and that of your family, so have provided you with this course that offers in-depth knowledge of this exciting field via informative and comprehensive online lectures that outlines critical understanding of the state of the art of health care.
Gain tools that can make a profound difference for healthy, vibrant living.
Suitability - Who should attend?
Who is it for?
Those who have a general interest in the medical field
Those who already work in, or are thinking of working in, medicine
Requirements
There is no experience or previous qualifications required for enrolment on this course. It is available to all students, of all academic backgrounds. Having good education background will be an advantage for this.
Basic understanding of English language, literacy, numeracy and ICT are required to attend this course.
Learners should be ages 17 or over to undertake the qualification.
Outcome / Qualification etc.
Successful candidates will be awarded a Diploma in Health and Mindfulness – Level 3.
Training Course Content
COURSE CURRICULUM
1. HOW TO WEAVE THE BIOPSYCHOSOCIAL BRAID?
2. HEALTH AND ILLNESS DEFINE BY VITAL SIGNS
3. "FIGHT OR FLIGHT" VS "REST AND DIGEST"
4. EXPLORE THE NEUROENDOCRINE SYSTEM - SIMMERING SOUP
5. DEPLOYING THE TROOPS - BASIC IMMUNOLOGY
6. IDENTIFYING GENES, HEALTH AND DISEASE - NATURE VS NURTURE
7. UNDERSTANDING COGNITIVE FUNCTION - FORGET ME NOT
8. EXPLORE MIND OVER MATTER - COGNITION IN EVERYDAY LIFE
9. LEARNING EMOTIONS REVEALEDPSYCHOLOGY OF EMOTIONS
10. HE BIOLOGY OF EMOTION - AGONY AND ECSTASY
11. WHATS YOUR EQ AND HOW CAN YOU IMPROVE IT?
12. A PERSONALITY REALLY MEANS FOR YOUR HEALTH - WHAT'S YOUR TYPE?
13. BEHAVIOR AND DISEASE PREVENTION - AN APPLE A DAY
14. STAYING ON THE WAGON - HOW TO MAKE CHANGE THAT LASTS
15. EASE THE BURN MODERN DAY STRESS AND COPING SKILLS
16. INTRODUCTION TO ICEBERG THEORY - VISIBLE AND HIDDEN IDENTITY
17. THE TIES THAT BIND RELATIONSHIPS AND HEALTH
18. SPIRITUALITY AND HEALTH – TOUCHED BY GRACE
19. SOCIOECONOMICS AND HEALTH – A MATTER OF CLASS
20. UNDERSTANDING OCCUPATIONAL STRESS – A COG IN THE WHEEL
21. COMMUNITIES AND HEALTH – THE POWER OF PLACE
22. PUBLIC HEALTH AND POLICY – THE MASTER PLAN
23. HEART AND SOUL – CARDIOVASCULAR DISEASE
24. MIND-BODY MEDICINE FOR CANCER PATIENTS
25. BUGS, DRUGS AND BUDDHA – PSYCHONEUROIMMUNOLOGY
26. THE GI SYSTEM – FIRE IN THE BELLY
27. UNDERSTANDING THE AMERICAN OBESITY EPIDEMIC
28. WHY THE STRAIN IN PAIN LIES MAINLY IN THE BRAIN? & CATCHING YOUR Z'S
30 Why the Strain in Pain lies mainly in the Brain?
31 Sleep and Health – Catching Your Z's
29. CHASING ZEBRAS – SOMATOFORM DISORDERS
30. DEPRESSION – SEEING THE GLASS HALF EMPTY
31. SILENCING THE SCREAM – UNDERSTANDING ANXIETY
32. LINGERING WOUNDS – TRAUMA AND BIOPSYCHOSOCIAL MEDICINE OF TOMORROW
35 Lingering Wounds – Trauma, Resilience and Growth
36 Biopsychosocial Medicine of Tomorrow
Benefits you will gain:
High quality e-learning study materials and mock exams.
Tutorials/materials from the industry leading experts.
24/7 Access to the Learning Portal.
Benefit of applying NUS extra Discount Card.
Recognised Accredited Qualification.
Excellent customer service and administrative support.
Continuing Studies
Career path
Clinical Research Scientist
Medical Student
Nutritional Therapist
Healthcare Product Specialist
Lab Assistant
About provider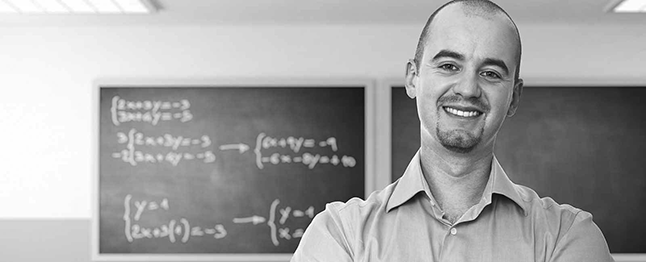 Global Edulink - together, shaping your future
Global Edulink is an established provider for professional skills training in the United Kingdom. Courses are designed for a wide audience of professionals seeking A-Level training in education, IT, security, English language and office administration. Global Edulink training courses focus on...
Read more and show all courses with this provider
Customer Outreach Award 2019
We believe that it should be easy for you to find and compare training courses.
Our Customer Outreach Award is presented to trusted providers who are excellent at responding to enquiries, making your search quicker, more efficient and easier, too.
Contact info
Global Edulink
CityPoint, 1 Ropemaker Street
Find out more about this Diploma in Health and Mindfulness – Level 3 course - simply fill out your details:

There are no reviews available yet.


U.K. L&D Report: 2019 - Benchmark Your Workplace Learning Strategy
Are you curious about the L&D strategies of some of the U.K.'s top companies?
Find out what they're up to in findcourses.co.uk's second annual U.K. L&D Report!