Leadership Development Ltd - Leadership, Management & Sales Courses
Leadership Development Ltd (LDL) is a leading international provider of training in leadership, management, sales and negotiation for professionals at all levels across an organisation, from front-line staff to senior managers.
With over 30 years of experience in the sector, LDL is known for creating programmes that are not only highly practical but also geared towards developing the emotional and behavioural traits that guarantee success in the workplace. It is precisely this winning formula that sets their programmes aside from the rest; so much so in fact, that it is a trademark. Skill+Will™ is a tried-and-tested approach, based on combining the power of technical skills with the right mindset, harnessing the power of confidence and self-belief to make good performance become great performance.
This unique approach is supported by the up-to-date field experience and knowledge on the LDL Consultant Team, each member of which has an extensive operational track record. Together, all these elements contribute to the development of high-impact, interactive, comprehensive training programmes that help participants change the way they work, enhancing their performance and achieving their goals as soon as they return to the workplace.
The proof lies in the numbers: to date, over 600,000 people have chosen LDL for their training. More than half of The Sunday Times "Top 25 Best Big Companies to Work For" have used LDL as a training provider, as well as countless SMEs, showing the quality that LDL provides and puts into their training.
Open Courses & Tailored Solutions
LDL offers a broad portfolio of open courses across its areas of expertise that are constantly revised and updated to guarantee maximum effectiveness. They also specialise in providing solution-based bespoke programmes that are tailored to meet company-specific needs, which can take a range of different forms including one-to-one coaching, bite-sized training or group sessions with varying lengths and class sizes. A number of online resources are always used to complement their open and bespoke programmes in a blended learning approach that favours retention of key learning objectives when delegates return to the workplace.
In addition, LDL CEO and expert trainer Robin Fielder organises a number of short public seminars in sales and leadership, which provide a time effective but intensive, energetic & inspirational learning experience with exceptional take-home value.
LDL's programmes can be delivered internationally, across a broad range of countries and cultures. Their track record as a proven provider is endorsed not only by high levels of repeat business, but by their certification to the BS EN ISO 9001:2015 standard and Investors in People Gold award, demonstrating their commitment to quality in every aspect of their work.
Show all courses with Leadership Development Ltd
Customer Outreach Award 2019
We believe that it should be easy for you to find and compare training courses.
Our Customer Outreach Award is presented to trusted providers who are excellent at responding to enquiries, making your search quicker, more efficient and easier, too.
Courses - Leadership Development Ltd
= Beginner level
Watch the video!
The reasons for choosing LDL as a training provider.
Request information - obligation free
Categories
Business & Management
Management Development

Communication Skills
Presentation Skills

Finance
Leadership
Team Leading

Negotiation
Sales
Key Account Management
Telesales


Contact information for Leadership Development Ltd
Leadership Development Ltd
Reviews by course attendees
Average rating 4.9
Based on 491 reviews
RM, UK Sales Manager, Amplicon
Hi Robin, I started your online sales course today, The New Rules of Selling. Having met you in the past and been lucky enough to have been trained by you personally I am pleased to say my gut feeling was right and the training was excellent. Your enthusiasm, confidence and to the point explanations provide all with a lift ... absolutely excelle...
Show more
KD, International Recruitment Consultant, Boston Link
It was an informative and greatly produced training. Robin is an excellent instructor.
RS, VP UK Sales & Operations, Newforma
This course gave me a great framework to rebuild the motivation in my team at a critical time in our evolution. It is easy to feel too busy to address these things, but the course served as a reminder of the importance of taking care of your people first. Robin was a great instructor.
To request information from Leadership Development Ltd, please fill out the following details:
Institute rating
Based on 491 reviews
U.K. L&D Report: 2019 - Benchmark Your Workplace Learning Strategy
Are you curious about the L&D strategies of some of the U.K.'s top companies?
Find out what they're up to in findcourses.co.uk's second annual U.K. L&D Report!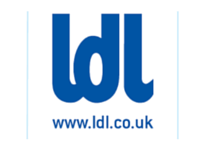 Read about how LDL brought the Carphone Warehouse together to retain managers and help employees live its new values.
Read more
Be Inspired - watch the videos