Corporate Training for Teams
Next available date: Enquire for details - Online courses
Course description
Key Account Management - 2 day advanced sales skills training course - Live virtual training
As rewarding and necessary as it is, the ability to make big sales to big customers requires a particular set of skills, particularly in a modern business environment that is both complex and volatile.
This two day Key Account Management course has been developed specifically to give experienced account managers the up-to-date sales skills needed to respond to growing customer focus on procurement issues and react effectively to other buying trends. The innovative and highly intensive programme is designed to highlight and consolidate best practice, which involves a significant shift away from account management as 'account farming' and towards business development. The goal is to give participants the tools to differentiate themselves by how they sell, focusing their efforts on the business that will create the most value.
By the end of the course delegates will have learnt to:
Apply the best strategy & tactics to modern account development
Tailor their selling style to each account, differentiating between 'insight' and 'consultative' selling
Be more persuasive in influencing buyers away from the competition
Make effective use of the LDL Account Mapping Guide
Suitability - Who should attend?
This Key Account Management course is suitable for experienced salespeople with key account responsibilities looking to gain more advanced skills in key account management and development.
The course is delivered online via Zoom. Each day is split into separate sessions with breaks at scheduled intervals.
Training Course Content
Course content includes:
How buying has changed and how sellers need to adapt accordingly
How to unravel the account's organisational structure and 'politics'
How to design a modern day account development strategy
Recognising the right business to target
How to network. The importance of LinkedIn
How to sell into complex accounts with multiple decision makers
How to lead virtual or real teams towards commercial success
How to be a trusted adviser and strategic partner
Beyond solution selling - How to sell insights and stimulate gap recognition
Understand the Psychology of a Buying Process
How to maintain motivation, confidence and self-discipline in the longer sales cycle
How to reduce the customer's perception of risk
How to handle Procurement and the modern day buyer
Understand the customer's perspective on your offering – How buyers use the Kraljik matrix
The importance of implementation
How to turn a satisfied customer into a source of further business
How to become a profit improvement specialist by reducing customer costs or improving revenues
How to sell ROI and strategic alignment
Expenses
Contact Leadership Development Ltd to discuss pricing for this in-house course.
Customer Outreach Award 2019
We believe that it should be easy for you to find and compare training courses.
Our Customer Outreach Award is presented to trusted providers who are excellent at responding to enquiries, making your search quicker, more efficient and easier, too.
About provider
Leadership Development Ltd (LDL) is a leading international provider of training in leadership, management, sales and negotiation for professionals at all levels across an organisation, from front-line staff to senior managers. With over 30 years of experience in the sector,...
Read more and show all courses with this provider
Contact info
Leadership Development Ltd
Reviews
Average rating 4.8
Based on 30 reviews
MS, Key Account Manager, G2 Speech
A fantastic training package covering a variety of different but crucial aspects… feedback has provided me with plenty of information to go back and action.
DL, Sales Director, Bernard Group
We routinely send our sales staff on 'The New Professional Selling Skills' course, and having attended this myself I can say with total candour that the course and follow up material was exhilarating, instructive and head and shoulders above anything comparable in my experience.
RB, Area Manager, TDK Lambda
Clearly communicated and structured with time given for audience input. Group tasks worthwhile.
Find out more about this Key Account Management - In-house Course course - simply fill out your details:
Course rating
Based on 30 reviews
U.K. L&D Report: 2019 - Benchmark Your Workplace Learning Strategy
Are you curious about the L&D strategies of some of the U.K.'s top companies?
Find out what they're up to in findcourses.co.uk's second annual U.K. L&D Report!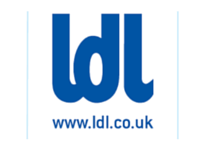 Read about how LDL brought the Carphone Warehouse together to retain managers and help employees live its new values.
Read more
To succeed in key account management we must make lots of contacts and talk to lots of people within the account. One of the ways customers reduce risk is to ensure that as many of their people as possible are in favour of the decision.
Read more