Next available date: Contact provider for more information - Online courses
Course description
The Inspirational Leader
Is your team working remotely? The most demanding part of your job right now is to manage, motivate, inspire and lead your team through this unprecedented challenge. You need to implement robust strategies and skills to ensure morale remains high. This masterclass shows you how.
Managers Into Leaders
You'll learn 8 steps the world's top 'modern managers' use to inspire, lead, engage and motivate their people to achieve extraordinary results and how you can apply these steps to your team.
Bite Sized
The masterclass is chunked into 31 short video segments with 9 downloadable worksheets to consolidate your learning and 4 self-assessments to check your understanding.
1 Hour Each Week
Set aside just 1 hour each week to complete 3 to 4 lessons and their related action steps and you will be able to complete the full programme in 9 weeks (you can of course go faster or slower as you wish).
Suitability - Who should attend?
This course is suitable for managers of remote teams. If you are able to harness even half of the ideas in 'The Inspirational Leader' your management career will take off.
Outcome / Qualification etc.
On completion of all sections of the programme, you can claim your Certificate of Achievement.
Training Course Content
Modules
Introduction: You're on Your Way to Leading Well
The 6 Principles of a Modern Leadership Style - Master These First
The Laws of Motivation & Your Personal Leadership Programme
Strategies 1 & 2: Set the Direction & Establish the Culture
Strategies 3 & 4: Lead by Example & Capable, Confident and Strong
Strategies 5 & 6: Thrive on Change & Be a Learner
Strategies 7 & 8: Foster Teamwork & Handle Adversity
Bonus module - Giving great feedback
Everyone wants more feedback. The secret is to do it in an inspirational way that makes your people want to improve. In this bonus module you'll learn:
The 2 Rules For Giving Great Feedback
How To Give Constructive Critique/Support
How To Have A 'Difficult Conversation' With A Team Member
How To Use The Ask-LESA™ Model To Do It Well
Expenses
Tuition is £495 + VAT for 12 months unlimited access.
Learning online is highly cost effective - it also avoids the need for travel and minimises time away from the office.
Customer Outreach Award 2019
We believe that it should be easy for you to find and compare training courses.
Our Customer Outreach Award is presented to trusted providers who are excellent at responding to enquiries, making your search quicker, more efficient and easier, too.
About provider
Leadership Development Ltd (LDL) is a leading international provider of training in leadership, management, sales and negotiation for professionals at all levels across an organisation, from front-line staff to senior managers. With over 30 years of experience in the sector,...
Read more and show all courses with this provider
Contact info
Leadership Development Ltd
Reviews
Average rating 5
Based on 2 reviews.
RS, VP UK Sales & Operations, Newforma
This course gave me a great framework to rebuild the motivation in my team at a critical time in our evolution. It is easy to feel too busy to address these things, but the course served as a reminder of the importance of taking care of your people first. Robin was a great instructor.
CB, Business Manager, British Energy
Fast paced, great content, interesting examples, passionate and motivated.
Find out more about this The Inspirational Leader course - simply fill out your details:
Course rating
Based on 2 reviews.
U.K. L&D Report: 2019 - Benchmark Your Workplace Learning Strategy
Are you curious about the L&D strategies of some of the U.K.'s top companies?
Find out what they're up to in findcourses.co.uk's second annual U.K. L&D Report!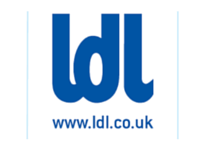 Read about how LDL brought the Carphone Warehouse together to retain managers and help employees live its new values.
Read more