Course description
The New Professional Selling Skills - in-house sales training course
Today's market demands a range of selling skills that are crucial to sales success and tangible business results.
This intensive two day New Professional Selling Skills course is designed precisely to give salespeople at every level a comprehensive understanding of the next generation consultative-partner selling skills needed to meet the demands of the modern market place. The programme covers both the skill and the will to win in detail, addressing the end-to-end structure of the sales process and coaching modern sales strategies in an accurate, definable way.
By the end of the highly participative learning experience, delegates will have developed the skills and confidence to:
Be seen as trusted advisers, using questions rather than reasons as their primary persuasive tools
Plan calls that focus on what they will ask the prospect, rather than what they will tell them
Differentiate their proposition from their competitors'
Make effective use of gap analysis and the LACPOMAC® & LACPAAC® selling skills models
Upcoming start dates
Choose between 2 start dates
Enquire for details
In Company

United Kingdom
Suitability - Who should attend?
This New Professional Selling Skills course is suitable for:
Anyone responsible for winning new business, be it from new or existing accounts
Salespeople
Account managers
Business development managers
Client service managers
Training Course Content
Course content includes:
The Seven principles of consultative-partner selling
How to make appointments by telephone, how to handle voicemail
How to build trust
LinkedIn - the new handshake
How to sell an idea, the new psychology of selling, what makes people buy
How to open the sale, how to probe for requirements
How to match, how to gain commitment and close
How to use gap analysis strategies to uncover and develop the prospect's requirement
How to use the LACPOMAC® selling model.
How to sell solutions and insights
How to sell against competition
How to sell the concept of partnership
How to handle and pre-handle objections
How to handle 'I want to think about it' using the LACPAAC® model
Introduction to negotiating tactics
How to develop unshakeable confidence
How to use attitude development to build drive, enthusiasm and self-motivation
Why choose Leadership Development Ltd
99% of delegates on our programmes rate them as 'Good' or 'Excellent'
More than 600,000 people have participated in LDL programmes so far
Customer Outreach Award 2019
We believe that it should be easy for you to find and compare training courses.
Our Customer Outreach Award is presented to trusted providers who are excellent at responding to enquiries, making your search quicker, more efficient and easier, too.
Reviews
We routinely send our sales staff on 'The New Professional Selling Skills' course, and having attended this myself I can say with total candour that the course and follow up mat...
Show more
All our new business sales people have been through the LDL Professional Selling Skills Programme and the results have been absolutely fantastic!
Extremely informative….enthusiastically run by brilliant/vibrant instructor who conveyed the course messages extremely well.
Expenses
Contact Leadership Development Ltd to discuss pricing for this in-house course.
Leadership Development Ltd
Leadership Development Ltd - Leadership, Management & Sales Courses
Leadership Development Ltd (LDL) is a leading international provider of training in leadership, management, sales and negotiation for professionals at all levels across an organisation, from front-line staff to senior managers. With over 30 years of experience in the sector,...
Case Studies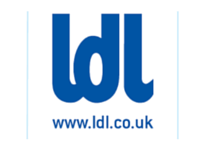 Read about how LDL brought the Carphone Warehouse together to retain managers and help employees live its new values.
Master these four principles of consultative partnering and you will transform your approach to important sales opportunities.