Next available date: Enquire for details - United Kingdom
Company-Specific / In-House
Course description
The Senior Management Programme - 3 day advanced management course
In an era when business success increasingly relies on people, effective management and leadership skills among the top ranks in an organisation are becoming more and more important.
This three day Senior Management Programme is designed to equip executive managers and directors with the skills to get the most out of their teams and individuals. Through a mix of interactive learning resources including group discussions, delegate presentations, questionnaires, management workshops, tutorial input and case studies, participants will gain advanced skills in three main areas:
People development
Strategic planning
Change management
By the end of the course, participants will have acquired the knowledge and practical tools to get the best performance out of their teams, even in a volatile business environment.
Suitability - Who should attend?
This Senior Management Programme is suitable for directors, senior managers and executives from any function.
It is especially beneficial for managers in their first general management position, or who are about to be promoted to a top management role.
Training Course Content
Course content includes:
The role of the senior manager - cutting through the fog of new ideas and buzzwords
The skills of leadership in management - different skills, styles, attitudes and attributes
How to use strategic thinking and planning techniques, how to gear up for the future
The importance of vision, values and culture as a powerful integrating mechanism across the organisation
How to inspire people towards peak performance
How to set and monitor stretch performance objectives; the importance of keeping everyone goal orientated
How to build effective teams, how to develop a collaborative spirit
How to conduct meetings you could sell tickets to
How to use performance appraisals
How to formulate personal development plans
The value of focused feedback - monitoring performance and corrective action
How to develop a learning organisation
How to successfully introduce change; people are the real challenge of change, overcoming resistance
How to stimulate creativity, solve problems and innovate
How to improve succession planning
Personal development techniques for personal and professional excellence; self-organisation
How to build a commitment to action
Expenses
Contact Leadership Development Ltd to discuss pricing for this in-house course.
About provider
Leadership Development Ltd (LDL) is a leading international provider of training in leadership, management, sales and negotiation for professionals at all levels across an organisation, from front-line staff to senior managers. With over 30 years of experience in the sector,...
Read more and show all courses with this provider
Customer Outreach Award 2019
We believe that it should be easy for you to find and compare training courses.
Our Customer Outreach Award is presented to trusted providers who are excellent at responding to enquiries, making your search quicker, more efficient and easier, too.
Contact info
Leadership Development Ltd
Reviews
CP, Head of Procurement, Optimum Procurement.
Very informative, covered many strategic areas, all of which are relevant to my current position and future development areas. Small enough to discuss real-life issues, ideas etc. which encourages further action when returning to work
JL, IT Manager, Lighthouse Display International.
Great set of tools to be used now every day. Communicated in a fun and meaningful way (that will stick with me for a long time).
JW, Head of Business Development, Cosworth.
I have learned so much from within, whilst learning new tools and methods I have not really come across before. The upshot is that I feel able to 'knit together' these new found tools that will help me accelerate my career
Find out more about this The Senior Management Programme - In-house Course course - simply fill out your details:
Course rating
Based on 29 reviews
U.K. L&D Report: 2019 - Benchmark Your Workplace Learning Strategy
Are you curious about the L&D strategies of some of the U.K.'s top companies?
Find out what they're up to in findcourses.co.uk's second annual U.K. L&D Report!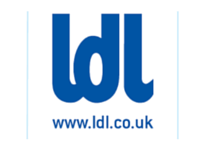 Read about how LDL brought the Carphone Warehouse together to retain managers and help employees live its new values.
Read more