Customer Outreach Award
We believe that it should be easy for you to find and compare training courses.
Our Customer Outreach Award is presented to trusted providers who are excellent at responding to enquiries, making your search quicker, more efficient and easier, too.
MPW Learning
MPW Learning - Training Experts in Leadership and Business Development
MPW Learning deliver professional training courses to suit a wide spectrum of business profiles, which are designed to enable today's leaders to be more successful in a competitive environment. All professional training programmes are developed to suit the needs of management teams and individuals at all levels, and support the development potential of individuals in knowledge-intensive sectors.
Training specialists at MPW Learning ensure that course curricula are up-to-date, new training programmes are continually being developed and existing courses are regularly updated with the latest insight from the industry. This will make sure that MPW will continue to provide programmes that follow the ongoing trends in Business & Management education and meet the expectations of the market.
In House / Company-specific Training and Courses
MPW run a series of in-house training workshops and courses, which cover the most popular directions in Management Development training, Leadership development and team building. Their courses cover popular training areas like:
Communication, Negotiation and Interpersonal skills
Team management
Appraisal, Delegation and Mediation skills
Train the Trainer, Facilitation, Meeting
Contact MPW Learning to discuss your training requirements and arrange training for your team. Dedicated expertise and professionalism are at the core of their training mission and that is why MPW has been successful in delivering courses for public and private organisations in the UK and abroad.
Show all courses with MPW Learning
Courses
= Beginner level
= Advanced level
Reviews
I now have a set of tools to choose from to improve my work.
Trainer was brilliant - very approachable and easy to understand.
Training was a good combination of content and practical activities.
Case Studies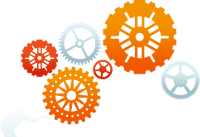 In collaboration with MPW Learning, a programme called 'Leadership Pathway Programme' was designed to bring all of the skills of a large high street charity organisation management team up to date. After introduction of the programme, common working practices were restructured, productivity increased and management satisfaction improved.