Course description
Team Health Check  - An in house 2-day Team building training course with MPW Learning
This two-day Team Health Check, training course in Team Building, is designed to provide immediate solutions that can maximise the results of business teams from all industry sectors.
Sometimes, due to busy work schedules, teams spend very little time assessing their own performance. Team members continue to manage day to day and do not consider how they could improve their work strategy to increase productivity.
This course allows teams and managers to discuss current issues in a safe environment and create a viable action plan to improve their productivity. This can be followed up by a Team Activity day to allow the team to work together in a fun environment.
Upcoming start dates
Choose between 2 start dates
Enquire for more information
In Company

United Kingdom

English
Enquire for more information
Suitability - Who should attend?
This two-day Team Health Check with MPW Learning is suitable for professional teams in all industries who wish to improve their long term performance and continue to deliver results for their companies.
Training Course Content
The Team Health Check training course from MPW Learning will cover the following modules:
Setting of ground rules
Team analysis to understand where to focus effort to move the team forward.
Team mission statement to create a team identity.
Team roles to understand what part each member plays in the team.
How to work together in conflict situations and how conflict may arise in the team due to lack of understanding.
Team exchange process.
Action plan to identify new working practices and processes.
Team Activity day (brochure available on request).
Customer Outreach Award
We believe that it should be easy for you to find and compare training courses.
Our Customer Outreach Award is presented to trusted providers who are excellent at responding to enquiries, making your search quicker, more efficient and easier, too.
Expenses
MPW Learning delivers this training course in house throughout the UK. The course can be tailored to meet the specific training needs of your team.
MPW Learning
Regency House 3 Albion Place
MPW Learning - Training Experts in Leadership and Business Development
MPW Learning deliver professional training courses to suit a wide spectrum of business profiles, which are designed to enable today's leaders to be more successful in a competitive environment. All professional training programmes are developed to suit the needs of...
Case Studies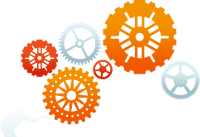 In collaboration with MPW Learning, a programme called 'Leadership Pathway Programme' was designed to bring all of the skills of a large high street charity organisation management team up to date. After introduction of the programme, common working practices were restructured, productivity increased and management satisfaction improved.