Course Description
Effective Office Management - A 2 day course to help you create a productive working environment
If you work as a PA, Secretary or an office manager, you will find yourself looking for ways to create a more effective office environment. This course is designed to give you the skills you need and to show you ways of reducing inefficiency in your workplace.
Accredited by the Institute of Administrative Management, this course provides necessary skills for everyone that works in office admin and will help you reduce stress in your workplace by creating an efficiently run office.
This Effective Office Management course will help you develop key skills that are required for the smooth running of an office, including an assertive and organised approach to managing people. The course will teach you processes that you can incorporate into your office to facilitate harmonious and productive working. Other key skills you will develop include management and planning techniques to improve information flow and achieve objectives.
This course is delivered by our trusted partner the Watson Martin Partnership, who have over 15 years of expertise in training delivery.
Suitability - Who should attend?
This Effective Office Management course is useful for anyone who deals with the day-to-day running of an office. Learners attending this course are typically office managers, PAs and secretaries or administrative personnel.
Outcome / Qualification etc.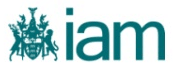 This 2 day Effective Office Management course can be taken as part of our Institute of Administrative Management Level 4 Certificate in Office and Administration Management.
The qualification has been specifically designed for experienced PAs, Office and Administration Managers, who are already operating at a more senior level and want to gain formal recognition of their skills.
It is also ideal for those aspiring to move into a more senior role within office and administration management. Anyone attending this course will be able to accredit their learning towards the qualification.
Training Course Content
This Effective Office Management course covers the following content:
• Understand the role and responsibilities of an office manager
• Work with others effectively
• Use action plans to increase staff performance
• Increase productivity and efficiency
• Decide goals and set priorities for the office
• Learn measurement techniques for clerical work
• Deal successfully with stress
• Plan and oversee projects properly
• Assign responsibilities to your team and allocate resources
• Measure your results and evaluate them against objectives
• Resolve conflicts in the office
• Learn to solve problems and make decisions systematically
• Define the problem and think creatively to find a solution
Expenses
The cost of this course is £925 + VAT.
In-house training
Watson Martin Partnership also offers this training In-House, with 3 possible levels of customisation:
standard: same content as the open course
tailored: partly customised, utilizing, for example, company-specific terminology or case studies
bespoke: built from scratch specifically to your organisational needs
Provider: Reed Learning
Reed Learning is part of the REED Group. We believe business learning has to provide measurable results for both individuals and organisations.  Reed Learning is a dedicated platform that connects businesses with trusted training providers and learning solutions. Hand-picked by...
Read more and show all courses with Provider: Reed Learning
Contact information for Reed Learning