Corporate Training for Teams
Next available date: Contact for info - United Kingdom
Course Dates
United Kingdom
Enquire for more information
Course description
Autodesk 3D Studio Max
Autodesk 3D Studio Max, also known as 3ds Max, is a leading 3D computer graphic software frequently used by video game developers, TV studio's and architectural visualisation studio's, amongst others.
This training course on 3D Studio Max Workshop is delivered in-house for teams, companies and organisations. using examples that are relevant to each organisation, this course will advanced 3D modelling and design applications in the computer software, 3D Studio Max.
The in-house training course is delivered by experts in computer aided design and using the most up to date 3D Studio Max Software edition. Upon request, SquareOne trainers can deliver the course on older versions of the software.
Suitability - Who should attend?
This Autodesk 3D Studio Max in-house training course is suitable for teams, companies and organisations whose members are existing users of 3D Viz and wish to enhance their knowledge of the product.
For more information on suitability, please send an enquiry here.
Training Course Content
This 3D Studio Max in-house workshop will include the following modules:
Creating and modifying objects
Transforming objects
Creating and editing splines
Low Poly modelling
Material creation & editor
Using mapped materials
Basic animation techniques
Using track view
Lighting creation & modification
Property changes
Camera creation & modification
Using depth of field
Rendering and creating previews
Building simple hierarchies
Grouping objects
Navigate the 3ds Max interface
Using the modifier stack
Using the Co-ordinate system
Expenses
This 3D Studio Max training workshop is offered on an in-house basis and offer companies the opportunity to train their staff in an effective, cost-efficient and convenient way. For a custom training quote for your team, please send an enquiry here.
About provider
SquareOne Training
SquareOne Training is an internationally renowned IT Training company who create inspiring, motivational and cost effective training services which bring about tangible improvements in productivity. They specialise in providing classroom courses, Microsoft upgrade training, IT consultancy and large-scale rollout support...
Read more and show all courses with this provider
Reviews
Average rating 5
Based on 1 reviews
Got what I was looking for from this course
Find out more about this 3D Studio Max (In-House Workshop) course - simply fill out your details:
Course rating
Based on 1 reviews
U.K. L&D Report: 2019 - Benchmark Your Workplace Learning Strategy
Are you curious about the L&D strategies of some of the U.K.'s top companies?
Find out what they're up to in findcourses.co.uk's second annual U.K. L&D Report!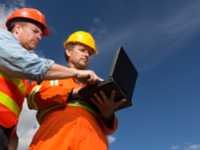 Read about SquareOne's global projects in New Hardware and Software Refresh and Microsoft Lync/Skype Rollout.
Read more