Course description
Microsoft Access - Level 1 (Online Training)
This course gives those who have little or no experience of working with Microsoft Access a detailed introduction to this database software. During the course you will learn how to create a database with tables, forms, reports and queries. You will also gain an understanding of the advantages that using an Access Database can bring to your job role or business.
Suitability - Who should attend?
This course is suitable for all new users of Access wishing to gain an understanding of the package and learn how to create more professional databases.
Course Prerequisites
No previous experience of Microsoft Access is necessary, however delegates should have a previous understanding of working with computers.
Training Course Content
Getting started with Access
Access Overview/Database Design Theory
What is a Relational Database
Screen Elements and Help Tools
Tables
Using the Table Wizards
Manual Creation of Tables
Fields, Data Types and Properties
Input Masks
Data Validation
Importing Data
Primary Keys and Relationships
Inputting Data
Primary Keys and Relationships
Importing Data
Adding data using the Table View
Adjusting the column widths
Finding Records
Using the Find feature to find Records
Using the Replace feature to replace text
Filters
Using the Filter Button to Find Records
Queries
Designing Queries
Query Wizard Overview
Sorting and Searching Queries
Multi-Table Relationship Queries
Update, Append & Delete Action Queries
Forms
Introduction to Form Design
Form Wizards
Toolbox Controls
Combo Boxes & Command Buttons
Main/Sub Form Creation
Creating a Menu Form
Reports
Report Wizard
Creating Reports
Printing Reports
Why choose SquareOne Training
25 years' experience of delivering quality IT Training Services
All trainers Certified Microsoft Office Trainer (MOS) or higher
Public and in-house training throughout the UK
Expenses
This course is delivered online live through Microsoft Teams or WebEx. To access the training, you will require a PC/Laptop with Internet connection and audio.
About provider
SquareOne Training
SquareOne Training is an internationally renowned IT Training company who create inspiring, motivational and cost effective training services which bring about tangible improvements in productivity. They specialise in providing classroom courses, Microsoft upgrade training, IT consultancy and large-scale rollout support...
Read more and show all courses with this provider
Find out more about this Access - Level 1 (Online Training) course - simply fill out your details:

There are no reviews available yet.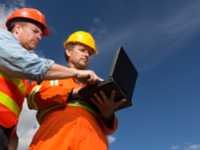 Read about SquareOne's global projects in New Hardware and Software Refresh and Microsoft Lync/Skype Rollout.
Read more
At SquareOne Training we take pride in designing Spreadsheets for our customers, so we were delighted to be asked to design a solution to track staff courses and KPI alerts. This spreadsheet was implemented in 2018, but completely changed the way the company worked and made the data not only accurate but trackable.
Read more