Can be customised to 1 or 2 days
Next available date: Enquire for more information - United Kingdom
Corporate Training for Teams
Course description
Access - Level 3 (In-House)
This course is aimed at those who wish to learn about the advanced features of Microsoft Access. During this course you will learn how to automate functions by creating simple and advanced macros. You will also advance your querying ability and discover how to use SQL statements within your queries. Finally you will be taught how to protect your valuable data sources.
Suitability - Who should attend?
Delegates should of previously attended a Microsoft Access - Level 2 course or have extensive experience within the package.
Pre-Requisites
This course is suitable for existing experienced users of Microsoft Access who wish to gain an understanding of its higher functions.
For more information on suitability, please send an enquiry here
Training Course Content
PivotTables and PivotCharts
Create a PivotTable
Modify a PivotTable
Working with a PivotChart
Creating Advanced Forms
Designing a form based on joined tables
Automating data entry
Grouped control
How to improve the user interface
Subforms
Creating, designing and adding subforms
Macros
Create and run macros
Attach macros to events of database objects
Creating Advanced Macros
Create macros to provide user interaction
Create macros requiring user decision
Use AutoKeys and AutoExec macros
Exploring Access SQL
How to identify different clauses in an SQL statement
Writing SQL statements
Attach an SQL statement to database objects Integrating the Internet
Work with hyperlink fields
Managing Databases
Work with database utilities to optimise resources
Secure data by database replication Security Fundamentals
Protect databases
Why choose SquareOne Training
25 years' experience of delivering quality IT Training Services
All trainers Certified Microsoft Office Trainer (MOS) or higher
Public and in-house training throughout the UK
Expenses
This training course will be delivered in the form of a closed course at your company's premises and can be custom tailored to meet the needs and requirements of your particular organisation.
SquareOne can come to you no matter where you are based throughout the UK or Europe. The cost of this training course is available upon request.
Please send an enquiry here
About provider
SquareOne Training
SquareOne Training is an internationally renowned IT Training company who create inspiring, motivational and cost effective training services which bring about tangible improvements in productivity. They specialise in providing classroom courses, Microsoft upgrade training, IT consultancy and large-scale rollout support...
Read more and show all courses with this provider
Reviews
Average rating 5
Based on 3 reviews.
Excellent course thank you
Again this course was easy to follow and went at an easy pace to follow
Managing Switchboards was useful. Excellent training - thank you!!! Now want VBA
Find out more about this Access - Level 3 (In-House) course - simply fill out your details:
Course rating
Based on 3 reviews.
At SquareOne Training we take pride in designing Spreadsheets for our customers, so we were delighted to be asked to design a solution to track staff courses and KPI alerts. This spreadsheet was implemented in 2018, but completely changed the way the company worked and made the data not only accurate but trackable.
Read more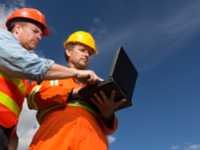 Read about SquareOne's global projects in New Hardware and Software Refresh and Microsoft Lync/Skype Rollout.
Read more