Course description
Adobe Acrobat - New User (In-House)
Adobe Acrobat is part of the Creative Suite collection. It is the worldwide industry standard tool for problem-free digital document proofing and for computer to print solutions. Acrobat is also widely used for integrating documents into web sites and content re-purposing.
Upcoming start dates
Enquire for more information
In Company

United Kingdom
Suitability - Who should attend?
This Adobe Acrobat training course is ideal for those using Acrobat in a print, design or publishing capacity and need a comprehensive and practical knowledge of the software.
Course Pre-Requisites
No previous knowledge of Adobe Acrobat is necessary, though delegates should have a good understanding of working with computers.
For more information on suitability, please send an enquiry here.
Training Course Content
Introduction to Acrobat
Understanding PDF files - their form and function
The Acrobat Environment
The Getting Started window
Navigating round a PDF
Copying and pasting text and graphics
Using the Search features
Customising your toolbars
Acrobat Features
Creating a blank PDF page
Using the Insert, Extract, Delete and Replace commands
Editing text and images
Creating headers and footers
Working with page numbering
Setting open options
Full screen mode
About PDF portfolios
Adding Bookmarks and Links
Creating bookmarks
Editing bookmarks
Adding document links
Creating enhanced bookmarks and links

Using thumbnail images
Using Acrobat for Proofing
Using the pencil and line tools
Attaching notes to documents
Attaching files to documents
Text annotation features
Highlighting tools
Changing comment authors
Using the comment management tools
Exporting and importing comments as FDF files
Understanding Distiller
Creating different types of PDF's using Distiller
Distiller PDF settings (job options)
Creating ultra-compact PDF's
Bitmap resolution and compression explained
Embedding fonts
Why choose SquareOne Training
25 years' experience of delivering quality IT Training Services
All trainers Certified Microsoft Office Trainer (MOS) or higher
Public and in-house training throughout the UK
Reviews
17 Sep 2019
Morphing Shapes and Kinetic Type
It would be good if there was some leave behind material to refer to after the session to remind of some the areas covered as I am relying on my notes and I am not sure how accu...
Show more
Expenses
This training course will be delivered in the form of a closed course at your company's premises and can be custom tailored to meet the needs and requirements of your particular organisation.
SquareOne can come to you no matter where you are based throughout the UK or Europe. The cost of this training course is available upon request.
Please send an enquiry here
SquareOne Training
With 30 years of experience in IT training, personal skills, and consultancy, SquareOne specialise in crafting and delivering exceptional industry leading training courses. Our extensive range of courses are tailored to cater to a diverse range of learning preferences and...
Case Studies
SquareOne Training
At SquareOne Training we take pride in designing Spreadsheets for our customers, so we were delighted to be asked to design a solution to track staff courses and KPI alerts. This spreadsheet was implemented in 2018, but completely changed the way the company worked and made the data not only accurate but trackable.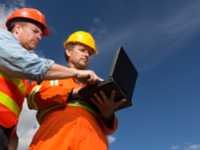 Read about SquareOne's global projects in New Hardware and Software Refresh and Microsoft Lync/Skype Rollout.