Next available date: Contact for info - United Kingdom
Corporate Training for Teams
Course description

Adobe Acrobat - New User (In-House)
Adobe Acrobat is part of the Creative Suite collection. It is the worldwide industry standard tool for problem-free digital document proofing and for computer to print solutions. Acrobat is also widely used for integrating documents into web sites and content re-purposing.
Suitability - Who should attend?
This Adobe Acrobat training course is ideal for those using Acrobat in a print, design or publishing capacity and need a comprehensive and practical knowledge of the software.
Course Pre-Requisites
No previous knowledge of Adobe Acrobat is necessary, though delegates should have a good understanding of working with computers.
For more information on suitability, please send an enquiry here.
Training Course Content
Introduction to Acrobat
Understanding PDF files - their form and function
The Acrobat Environment
The Getting Started window
Navigating round a PDF
Copying and pasting text and graphics
Using the Search features
Customising your toolbars
Acrobat Features
Creating a blank PDF page
Using the Insert, Extract, Delete and Replace commands
Editing text and images
Creating headers and footers
Working with page numbering
Setting open options
Full screen mode
About PDF portfolios
Adding Bookmarks and Links
Creating bookmarks
Editing bookmarks
Adding document links
Creating enhanced bookmarks and links

Using thumbnail images
Using Acrobat for Proofing
Using the pencil and line tools
Attaching notes to documents
Attaching files to documents
Text annotation features
Highlighting tools
Changing comment authors
Using the comment management tools
Exporting and importing comments as FDF files
Understanding Distiller
Creating different types of PDF's using Distiller
Distiller PDF settings (job options)
Creating ultra-compact PDF's
Bitmap resolution and compression explained
Embedding fonts
Expenses
This training course will be delivered in the form of a closed course at your company's premises and can be custom tailored to meet the needs and requirements of your particular organisation.
SquareOne can come to you no matter where you are based throughout the UK or Europe. The cost of this training course is available upon request.
Please send an enquiry here
About provider
SquareOne Training
SquareOne Training is an internationally renowned IT Training company who create inspiring, motivational and cost effective training services which bring about tangible improvements in productivity. They specialise in providing classroom courses, Microsoft upgrade training, IT consultancy and large-scale rollout support...
Read more and show all courses with this provider
Find out more about this Adobe Acrobat - New User (In-House) course - simply fill out your details:

There are no reviews available yet.


U.K. L&D Report: 2019 - Benchmark Your Workplace Learning Strategy
Are you curious about the L&D strategies of some of the U.K.'s top companies?
Find out what they're up to in findcourses.co.uk's second annual U.K. L&D Report!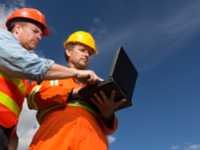 Read about SquareOne's global projects in New Hardware and Software Refresh and Microsoft Lync/Skype Rollout.
Read more