Course description
Adobe AfterEffects: New User
This course is designed for people who wish to work with video to add effects and bring vision to life.
On this course you will become familiar with the After Effects interface learning to be able to create compelling and inspiring animations. You will be able to apply effects by working with Layers, Masks and Mattes. You will work with colour effectively and be able to export files to different platforms such as the Web, external media or even for full motion broadcasting for video for television.
Upcoming start dates
Enquire for more information
Classroom

United Kingdom

English
Suitability - Who should attend?
This course is designed for people who wish to work with video to add effects and bring vision to life.
Course Pre-Requisites
No previous experience of Adobe AfterEffects is necessary, however delegates should have a previous understanding of working with computers.
Training Course Content
After Effects User Interface and Animation
What is a project file and what is in it?
Project - Composition -Timeline - Tools Panels
Workspaces - changing and reseting
Introduction to alphas - mattes - keys and masks
Colour depth - Channels & Transparency
Wrappers and Codecs
Resetting Preferences
Basic Animation
Transform properties of layers
Keyframing
Composition, Layer and Project shortcuts
Snapping
Timecode / Timeline
Intermediate Animation
In depth Keyframe manipulation & interpolation
Different types of Keyframes
Easing in and out
Auto-Orient / Motion Blur
Roving Keyframes
Anchor Point/Pan Behind Tool
Navigation shortcuts and comp settings
Detail preserving upscale
Layer Control
Trim-move-stack-split
Slip Tool
Ripple edits
Sequence Layers
Timeline Switches
Image Sequences
Blending Modes
Effects & Solids with Blending Modes
Effects & Presets Panel
Motion Blur settings
Lift - extract and trim work area
Transparency
Masks
Shape
Feather
Expansion
Masking with the Pen Tool
Type and Titles
CreatingText
Understanding the order of effects
Text transform & multiple animators
Using, editing and saving text presets
Nesting
Why pre-comp
Editing & navigating pre-comps
Locking panels
Motion Tracking and Stabilizing
Stabilize Motion and Reframing
Motion Tracking and Problem Solving
Corner Pin & CC Power Pin
Introduction to 3D
Cameras
Lights
3D Layers
Camera tools
Render Order
Render Queue
Multiple renders and outputs
Duplicating renders for overwriting
Why choose SquareOne Training
25 years' experience of delivering quality IT Training Services
All trainers Certified Microsoft Office Trainer (MOS) or higher
Public and in-house training throughout the UK
Reviews
I really enjoyed the training, Neil really knows his stuff and was very clear and didn't rush the process. I especially enjoyed the puppet tool and all the shortcuts.
I enjoyed the content on the course
Learning all of the basic controls and functions to After Effects was great. A particularly good module was using the Alpha Matte Video.
SquareOne Training
With 30 years of experience in IT training, personal skills, and consultancy, SquareOne specialise in crafting and delivering exceptional industry leading training courses. Our extensive range of courses are tailored to cater to a diverse range of learning preferences and...
Case Studies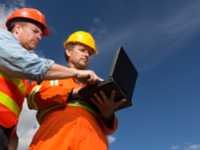 Read about SquareOne's global projects in New Hardware and Software Refresh and Microsoft Lync/Skype Rollout.
SquareOne Training
At SquareOne Training we take pride in designing Spreadsheets for our customers, so we were delighted to be asked to design a solution to track staff courses and KPI alerts. This spreadsheet was implemented in 2018, but completely changed the way the company worked and made the data not only accurate but trackable.