Next available date: Contact for info - Liverpool
Course Dates
Liverpool
Contact for info
(English)
Enquire for more information
(English)
London
Enquire for more information
Manchester
Enquire for more information
Course description

Adobe Illustrator - Advanced
If you've mastered Illustrator basics and you're ready for the next level, this advanced course is for you. Delegates will gain the confidence to use Illustrator's more advanced features helping to speed up and improve workflow as well as releasing their true creative potential. Taking your skills much further, you will cover a range of powerful techniques aimed at both print and screen.
Suitability - Who should attend?
This course is designed for users who want to learn more advanced artwork creation tools and techniques.
Prerequisites
Delegates should have a good working knowledge of Illustrator and be able to create and manipulate designs, including Creating basic artwork using shapes,Modify paths, Work with colour, fills and strokes, Use Illustrator's Pen tool, Save files as different formats to export from Illustrator.
For more information on suitability, please give us a call on 0151 650 6907.
Training Course Content
Advanced Drawing and Path Editing
Drawing complex Bezier shapes
Setting anchor point and handle display preferences
Manipulating paths, points and direction handles
Outlining strokes
Using the Blob brush
Editing colours
Replacing and merging swatches
Using the Colour Guide panel
Using Live Paint
Modifying colour in artwork
Using effects and the appearance panel
Document raster effect settings
Targeting object attributes
Adding multiple attributes
Applying Live Effects
Displaying transparency
Applying transparency to simple objects, groups and layers
Applying transparency to individual object attributes
Working with opacity masks
Using Clipping Masks
Graphic Styles
Creating and modifying graphic styles
Working with symbols and patterns
Creating patterns and pattern swatches
Creating and using symbols
Creating symbol libraries
Getting ready for print
Print printer's marks
Package the file
PDF Export options
Exporting assets
Exporting individual assets
Exporting artboards
Expenses
For information on pricing for this open/scheduled course, please send an enquiry here
This course can also be delivered in-house and tailored to meet the particular requirements of your organisation.
About provider
SquareOne Training
SquareOne Training is an internationally renowned IT Training company who create inspiring, motivational and cost effective training services which bring about tangible improvements in productivity. They specialise in providing classroom courses, Microsoft upgrade training, IT consultancy and large-scale rollout support...
Read more and show all courses with this provider
Find out more about this Adobe Illustrator - Advanced course - simply fill out your details:

There are no reviews available yet.


U.K. L&D Report: 2019 - Benchmark Your Workplace Learning Strategy
Are you curious about the L&D strategies of some of the U.K.'s top companies?
Find out what they're up to in findcourses.co.uk's second annual U.K. L&D Report!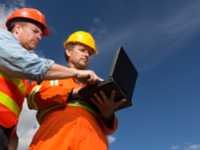 Read about SquareOne's global projects in New Hardware and Software Refresh and Microsoft Lync/Skype Rollout.
Read more