Course description

Adobe InDesign: New User
Are you looking to learn how to create stunning PDF's, magazines, newsletters and more? Then our Adobe InDesign New User course is the perfect option to kick-start or continue your graphic design journey.
Perfect for complete beginners or those who are self-taught, this course will have you leaving confident in how to navigate all of the tools within Indesign along with how to work with text frames, formatting, styles and much much more.
Upcoming start dates
Enquire for more information
Suitability - Who should attend?
Prerequisites
Delegates should have a good level of PC and windows skills, but do not need prior experience with Adobe InDesign
Upon completion, delegates will receive a certificate of completion and extensive manual. To find out more about our training options for this, please speak to one of our team today.
Training Course Content
The InDesign Environment
Using the tools and palettes
Control palette
Using Context menus
Opening and closing documents
Navigating a document
Recovering a document after failure
Using the multiple undo feature
Document pre-sets
Document Layout
Setting up pages and basic layout options
Using rulers, guides, grids and layers
Working with pages and spreads
Automatic page numbering and sections
Using master pages
Laying Out Pages with Frames
Creating and using frames
Using the frame tools
Creating text and graphic frames
Converting frame types
Setting frame properties
Working with Text
The Story
Linking text
Importing and exporting text
Placing text in frames
Threading text through frames
Setting text frame properties
Editing text
Finding and changing text
Checking Spelling
Baseline Grid
Formatting Type
Formatting characters
Formatting paragraphs
Working with tabs
Working with composition
Controlling hyphenation and justification
Working with Styles
Creating and applying paragraph styles
Nested Styles
Overriding local formatting
Copying styles from other documents
Importing Graphics
Placing graphics
Fitting content to frames
Fitting frames to content
Managing links and embedded images
Introduction to working with clipping paths
Importing native Photoshop files
Full resolution preview
Combining Text and Graphics
Drawing shapes
Drawing and modifying straight lines
Drawing basic shapes
Drawing basic freeform shapes
Text on a Path
Text to Shape
Selecting and Transforming Objects
Moving Objects
Using the transform palette
Grouping and Ungrouping objects
Align
Pathfinder
Using Colours
Defining and applying colours from colour libraries
Importing colours from colour libraries
Mixed inks
Loading colours from other applications
Creating and applying gradients
Tables
Creating tables
Merge/Unmerge
Flowing tables across pages
Table headers and footers
Viewing cell frame edges
Outputting InDesign Documents
Printing
Preparing for commercial printing
Separation Preview
Printing a document
Performing a pre-flight check before printing
Packaging files for hand off
Handing off to a prepress service provider
Why choose SquareOne Training
25 years' experience of delivering quality IT Training Services
All trainers Certified Microsoft Office Trainer (MOS) or higher
Public and in-house training throughout the UK
Reviews
All of it was extremely helpful as I had never used InDesign before
layout was helpful. Thanks for being so patient
Picture effects along with text was good
Expenses
This course can also be delivered in-house and tailored to meet the particular requirements of your organisation.
SquareOne Training
With 30 years of experience in IT training, personal skills, and consultancy, SquareOne specialise in crafting and delivering exceptional industry leading training courses. Our extensive range of courses are tailored to cater to a diverse range of learning preferences and...
Case Studies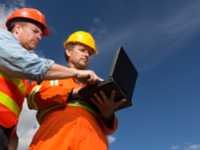 Read about SquareOne's global projects in New Hardware and Software Refresh and Microsoft Lync/Skype Rollout.
SquareOne Training
At SquareOne Training we take pride in designing Spreadsheets for our customers, so we were delighted to be asked to design a solution to track staff courses and KPI alerts. This spreadsheet was implemented in 2018, but completely changed the way the company worked and made the data not only accurate but trackable.