Next available date: 11/11/2020 09:30 - Online courses
Course description
Adobe Photoshop Essentials (Online Training)
During this one day Essentials training course you will learn the basics of tools and features available in Adobe Photoshop. You will gain an understanding of how this program takes image manipulation to a professional level. You will use the program's tools for painting, retouching, and enhancing images by using selections and layers.
Suitability - Who should attend?
This course is suitable for anyone who would like to enhance graphics.
Training Course Content
Introduction to Adobe Photoshop
Exploring the Interface
Managing Panels
Working with Workspaces
Zoom Control
Working with the History Panel
Working with Image Selections
Selecting objects using Marquee, Magic Wand, Quick Selection and Lasso tools
Adding and Subtracting from a selection
Saving and Relocating a Selection
Image Enhancement
Cropping and Image enhancements
Using Levels and Layers
Working with Sharpening tools
Painting, Retouching and creating Artistic Images
Basics of Painting, retouching and artistic images
Working with the Clone Stamp
Healing Brush tools
Working with the Filter Gallery
Basic working with Layers
Creating New Layers
Transforming Layer Objects
Adding Text
Checking the Image settings
Resizing images
Sizing tips for print and web
Saving Images
Understanding different file type options
Saving images for the Web
Printing Images
Working with print options
Why choose SquareOne Training
25 years' experience of delivering quality IT Training Services
All trainers Certified Microsoft Office Trainer (MOS) or higher
Public and in-house training throughout the UK
Expenses
This course is delivered online live through Microsoft Teams or WebEx. To access the training, you will require a PC/Laptop with Internet connection and audio.
About provider
SquareOne Training
SquareOne Training is an internationally renowned IT Training company who create inspiring, motivational and cost effective training services which bring about tangible improvements in productivity. They specialise in providing classroom courses, Microsoft upgrade training, IT consultancy and large-scale rollout support...
Read more and show all courses with this provider
Find out more about this Adobe Photoshop Essentials (Online Training) course - simply fill out your details:

There are no reviews available yet.


U.K. L&D Report: 2019 - Benchmark Your Workplace Learning Strategy
Are you curious about the L&D strategies of some of the U.K.'s top companies?
Find out what they're up to in findcourses.co.uk's second annual U.K. L&D Report!
At SquareOne Training we take pride in designing Spreadsheets for our customers, so we were delighted to be asked to design a solution to track staff courses and KPI alerts. This spreadsheet was implemented in 2018, but completely changed the way the company worked and made the data not only accurate but trackable.
Read more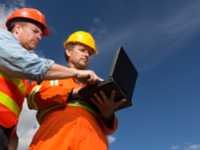 Read about SquareOne's global projects in New Hardware and Software Refresh and Microsoft Lync/Skype Rollout.
Read more