Next available date: Enquire for more information - Online courses
Course description
Adobe Premiere Pro - Introduction
This course is aimed at those looking to learn how to edit video more quickly, integrate video with other Adobe products, and work in a digital format that can be re-purposed for multiple uses.
Suitability - Who should attend?
Prerequisites
You may have experience using graphic design and illustration programs, such as page layout, photo editing, or illustration programs, but probably do not have experience using other video editing applications.
Training Course Content
Selecting Settings, Adjusting Preferences, And Managing Assets
Selecting project settings by sequence 
Three types of settings
Specifying project settings Sequence settings 
Adjusting user preferences Importing assets
Taking a closer look at images Image tips
Managing media in bins 
Exploring additional bin features
Having multiple bins open at once 
Finding assets
Finding assets with the Media Browser 
Importing And Managing Tapeless Media 
Using a tapeless workflow
Panasonic P2 Sony XDCAM AVCHD
Digital still cameras that shoot high-definition video 
Using the Media Browser
Importing XDCAM media 
Importing P2 media
P2 folder structure 
Importing AVCHD media
Mixing media formats
Shooting And Capturing Great Video Assets
Tips for shooting great video
Get a closing shot, get an establishing shot, shoot plenty of video 
Adhere to the rule of thirds, Keep your shots steady
Follow the action , Use trucking shots
Find unusual angles, Get wide and tight shots 
Shoot matched action, Get sequences
Avoid fast pans and snap zooms
Shoot cutaways, Use lights, Grab good sound bites 
Get plenty of natural sound
Plan your shoot Capturing video
Three DV/HDV-capturing scenarios 
Capturing an entire tape
Using batch capture and scene detection 
Use a clip-naming convention
Use scene detection
Tackling manual analog movie capture 
Capturing HDV and HD video 
Creating Cuts-Only Videos
Using a storyboard to build a rough cut 
Arranging your storyboard
Automating your storyboard to a sequence 
Editing clips on the Time-line
Trimming a clip / Using the Ripple Edit tool Moving clips to, from, and within the Time-line
Using the current-time indicator to establish the edit point 
Adding clips to the Time-line with the Source Monitor 
Working with Source Monitor editing tools
Adjusting clips in the Trim panel 
Using other editing tools 
Adding Video Transitions 
Using transitions with restraint
Adding whimsy / Adding visual interest Trying some transitions
Sequence display changes
Changing parameters in the Effect Controls panel 
Using A/B mode to fine-tune a transition
Working with the Effect Controls panel's A/B feature Dealing with inadequate (or no) head or tail handles 
Applying transitions to multiple clips at once
Adding audio transitions
Creating Dynamic Titles 
Strengthening your project with titles 
Changing text parameters
Building text from scratch Putting text on a path 
Creating shapes
Aligning shapes.
Making text roll and crawl
Adding text effects: sheens, strokes, shadows, and fills 
Experiment with effects
Q&A
Why choose SquareOne Training
25 years' experience of delivering quality IT Training Services
All trainers Certified Microsoft Office Trainer (MOS) or higher
Public and in-house training throughout the UK
Expenses
Training Locations
Our open classroom courses are held in Merseyside where we have state of the art training facilities. We also provide in-house training solutions at any office location in the UK or Europe. We frequently deliver training in Liverpool, Wirral, Blackpool, Manchester, London, Chester, Warrington, Leeds, Cardiff, Birmingham, Edinburgh, Bristol, Sheffield, Glasgow, Leatherhead, Aberdeen and Ireland.
Closed courses can also be delivered in European countries such as Austria, Belgium, Denmark, Greece, France, Finland, Hungary, Italy, Ireland, Netherlands, Norway, Portugal, Spain, Poland, Sweden, Switzerland and off shore.... Either in English or local languages
About provider
SquareOne Training
SquareOne Training is an internationally renowned IT Training company who create inspiring, motivational and cost effective training services which bring about tangible improvements in productivity. They specialise in providing classroom courses, Microsoft upgrade training, IT consultancy and large-scale rollout support...
Read more and show all courses with this provider
Find out more about this Adobe Premiere Pro - Introduction course - simply fill out your details:

There are no reviews available yet.


U.K. L&D Report: 2019 - Benchmark Your Workplace Learning Strategy
Are you curious about the L&D strategies of some of the U.K.'s top companies?
Find out what they're up to in findcourses.co.uk's second annual U.K. L&D Report!
At SquareOne Training we take pride in designing Spreadsheets for our customers, so we were delighted to be asked to design a solution to track staff courses and KPI alerts. This spreadsheet was implemented in 2018, but completely changed the way the company worked and made the data not only accurate but trackable.
Read more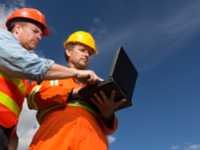 Read about SquareOne's global projects in New Hardware and Software Refresh and Microsoft Lync/Skype Rollout.
Read more