Next available date: 24/05/2021 09:30 - Online courses
Course description
AutoCAD Essentials - Foundation/Level 1
In just three days, this training course will provide delegates with the knowledge and skills to proficiently and accurately navigate and use AutoCAD or AutoCAD LT. Intended for users with no previous experience in the programme, this training course will cover all aspects of using AutoCAD, including navigating the interface, features and commands.
Delegates will learn-by-doing to experience useful techniques for creating accurate 2D drawings as well as tips and tricks for efficiency in the program.
Please note that this course is delivered on 3 separate days: Monday, Wednesday & Friday.
Suitability - Who should attend?
This AutoCAD Essentials Level 1 course is designed for teams and individuals who are new users of AutoCAD or AutoCAD LT.
Course Pre-Requisites
No previous CAD experience is necessary, although drafting, design or engineering experience would be an advantage. It is recommended that delegates have a little working knowledge of Microsoft Windows.
For more information on suitability, please send an enquiry here.
Training Course Content
This AutoCAD Essentials Level 1 course is designed to educate individuals on the essential functions and concepts of AutoCAD or AutoCAD Light and will include the following modules:
Getting Started
Communicating with AutoCAD
Understanding the AutoCAD user interface
Getting out of trouble
Options for starting a drawing
Managing drawing files
Viewing a Drawing
Understanding drawing scale in AutoCAD
Moving around a drawing in "real time"
Time-saving display tools
Basic Drafting Tools
Using different coordinate systems in CAD
Using object snaps to control accuracy
Saving time with running osnaps
Your electronic T-square
Creating and Editing 2D Geometry
Creating lines, circles, and arcs in AutoCAD
Erasing, moving, copying, scaling, and rotating objects
Using grips for better editing
Managing Object Properties
Adding windows
Organising drawing geometry using layers
Working with different linetypes
Options for changing object properties
Basic Drawing Techniques
Using AutoCAD to make objects parallel, longer, repeat, or symmetrical
Trim unwanted segments, round object corners Creating orthographic views
Saving Time with Blocks
Draw something once and use it many times over
Using a library of drawing components
Using components from other drawings
Drawing Annotation
Use single and multiline text
Learning dimension techniques
Dimensioning angles, arcs and circles
Quick dimensions
Working with Layouts
Creating sheets for plotting
Using viewports
Setting layouts to plot to scale
Improving Drawing Appearance
How to use hatch patterns to represent different parts or materials
Getting Your Drawings Out
Plotting options, controlling plotting scale
Why choose SquareOne Training
25 years' experience of delivering quality IT Training Services
All trainers Certified Microsoft Office Trainer (MOS) or higher
Public and in-house training throughout the UK
Expenses
The cost of this AutoCAD Essentials Level 1 course is £660 + VAT per delegate.
In-House Option
For teams, groups and companies, this course is also available on an in-house basis and can be customised to the specific needs of each organisation. For a custom training quote, please send an enquiry here.
About provider
SquareOne Training
SquareOne Training is an internationally renowned IT Training company who create inspiring, motivational and cost effective training services which bring about tangible improvements in productivity. They specialise in providing classroom courses, Microsoft upgrade training, IT consultancy and large-scale rollout support...
Read more and show all courses with this provider
Reviews
Average rating 5
Based on 2 reviews.
Cheryl was fantastic! She dealt with every issue swiftly and professionally
Find out more about this AutoCAD Essentials - Foundation/Level 1 - Online Training course - simply fill out your details:
Course rating
Based on 2 reviews.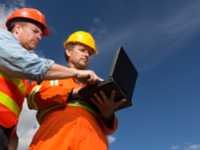 Read about SquareOne's global projects in New Hardware and Software Refresh and Microsoft Lync/Skype Rollout.
Read more
At SquareOne Training we take pride in designing Spreadsheets for our customers, so we were delighted to be asked to design a solution to track staff courses and KPI alerts. This spreadsheet was implemented in 2018, but completely changed the way the company worked and made the data not only accurate but trackable.
Read more