Course description
CAD Essentials Funded Training - Digital Skills for the Workplace
AutoCAD is used in industry, by architects, project managers, electrician, engineers, graphic designers, city planners and other professionals and it the foundation and core software that people start with on CAD.
On this course you will be trained by Platinum Autodesk Trainers. You will receive the official Autodesk manual and certificate. We will start with the basics of AutoCAD (Essentials) and then work up to covering AutoCAD Beyond the Basics. This course will really enhance your business or career.
Suitability - Who should attend?
This course is designed for new users to AutoCAD, and no previous knowledge is required. Users will however, need to know the basics of computers. SquareOne will assess this with the learners prior to the start of the course by chatting about the core skills needed (PC Awareness) - sending emails and links.
Outcome / Qualification etc.
Level Equivalent: Level 3 Standard
Training Course Content
Outline
AutoCAD Core Essentials
Getting Started
Viewing a Drawing
Basic Drafting Tools
Creating and Editing 2D Geometry
Managing Object Properties
Basic Drawing Techniques
Saving Time with Blocks
Drawing Annotation
Working with Layouts
Improving Drawing Appearance
Getting Your Drawings Out
AutoCAD Beyond The Basics
Tips and Tricks
Advanced Text
Working with Tables
Blocks and Attributes
Reusable Content
Layer Management and Best Practices
Working with DWF Files; Dynamic Blocks
Course delivery details
Total Learning Hours: 43
Course Delivery Pattern: 5 courses over 4 weeks
Why choose SquareOne Training
25 years' experience of delivering quality IT Training Services
All trainers Certified Microsoft Office Trainer (MOS) or higher
Public and in-house training throughout the UK
Expenses
FREE*
*You must be living in Merseyside or currently be working for a Merseyside business. Contact the provider for more details.
About provider
SquareOne Training
SquareOne believe that no two people are the same, therefore all our courses are unique just like you. SquareOne will work with you and your company to tailor a course that is suitable for your business needs, development and future...
Read more and show all courses with this provider
Find out more about this CAD Essentials Funded Training – Digital Skills for the Workplace course - simply fill out your details:

There are no reviews available yet.


At SquareOne Training we take pride in designing Spreadsheets for our customers, so we were delighted to be asked to design a solution to track staff courses and KPI alerts. This spreadsheet was implemented in 2018, but completely changed the way the company worked and made the data not only accurate but trackable.
Read more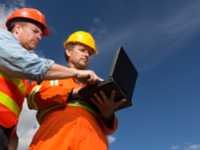 Read about SquareOne's global projects in New Hardware and Software Refresh and Microsoft Lync/Skype Rollout.
Read more