Course description

Crystal Reports: Introduction (Level 1)
This course will Explore the Crystal Reports interface, create a basic report and modify it, use formulas to calculate and filter data, build a parameterised report, group report data, enhance a report, create a report using data sourced from an Excel database and distribute data.
Upcoming start dates
Choose between 3 start dates
Enquire for more information
Enquire for more information
Enquire for more information
Suitability - Who should attend?
This Crystal Reports Level 1 course is designed for users who need output from a data source where the build in reporting is limited or can not be modified by the end user. In this course, you will create a basic report by connecting to a database and modifying its presentation using Crystal Report.
Prerequisites
Delegates should have a good level of PC and windows skills, but do not need prior experience with Crystal Reports. A knowledge of Databases or SQL would be desirable.
For more information on suitability, please send an enquiry here
Training Course Content
Working with Reports
Defining the purpose of a Report
Creating a Report
Formatting Reports
Display Specific Report Data
Work with Report Sections
Formulas in Reports
Creation and editing Formulae
Filtering Data with the Select Expert
Using Formula to Filter Data
Viewing and Editing the Select Formula
Advanced Formulas and Functions
Working with Null Values
Case Sensitive vs Case Insensitive Searching
Parameterised Reports
Create a Parameter Field
Use a Range Parameter in a Report
Create a Prompt
Grouping Report Data
Group and Modify a Group Report
Group by Using Parameters
Create a Parameterised Top Report
Create Multiple Groups
Summarising Groups
Enhancing a Report
Format a Report
Insert Objects in a Report
Suppress Report Sections
Use Report Templates
Combining Multiple Tables
Understanding Tables, Records, and Fields
Learning About Linking
Adding Multiple Tables to a Report
Creating a Report from Excel Data
Create a Report Based on Excel Data
Modify a Report Generated from Excel Data
Update Data in a Report Based on Excel Data
Create Summary Reports and Charts
Why choose SquareOne Training
25 years' experience of delivering quality IT Training Services
All trainers Certified Microsoft Office Trainer (MOS) or higher
Public and in-house training throughout the UK
Reviews
02 Mar 2017
Cross tabs will prove helpful for reports
Excellent training and trainer
02 Mar 2017
How to build a report
The training was to a really high standard - I have marked a 4 and a 5 as a high standard
Sessions were helpful in getting to know the basics of Crystal Reports - thank you
Expenses
For information on pricing for this open/scheduled course, please send an enquiry here
This course can also be delivered in-house and tailored to meet the particular requirements of your organisation.
SquareOne Training
With 30 years of experience in IT training, personal skills, and consultancy, SquareOne specialise in crafting and delivering exceptional industry leading training courses. Our extensive range of courses are tailored to cater to a diverse range of learning preferences and...
Case Studies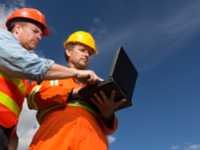 Read about SquareOne's global projects in New Hardware and Software Refresh and Microsoft Lync/Skype Rollout.
SquareOne Training
At SquareOne Training we take pride in designing Spreadsheets for our customers, so we were delighted to be asked to design a solution to track staff courses and KPI alerts. This spreadsheet was implemented in 2018, but completely changed the way the company worked and made the data not only accurate but trackable.