Next available date: 13/01/2020 09:30 - Liverpool
Course Dates
Liverpool
13/01/2020 09:30
(English)
350 GBP
12/02/2020 09:30
(English)
350 GBP
London
Enquire for more information
Manchester
Enquire for more information
(English)
Course description

Excel - Level 2
This Level 2 Excel training course is offered as an open/scheduled 2-day, hands on training session by SquareOne Training. Our experienced Microsoft Certified Trainers will help all users gain the skills needed to work more effectively in Excel and improved their understanding of the software to produce powerful, well presented spreadsheet models.
Useful content will include how to create dynamic spreadsheets, create 3D workshops that are linked, use essential advanced formulas such as VLOOKUPs and IF statements, manipulate large data within Excel tables and analyse data through Pivot Tables and Charts. We will provide you with the tips and shortcuts to change the way you use Excel, saving you valuable time and improving your efficiency.
Suitability - Who should attend?
This Microsoft Level 2 Excel training course is suitable for existing users of Excel. Users will be self taught and use on a daily basis, or have previously attended our Level 1 training course.
Training Course Content
The content for this Microsoft Level 2 Excel training course is structured as follows:
Overview of shortcuts
Recap of Shortcuts and Tips
Customising the Ribbon to include useful shortcuts
Refresh on everyday Formulae
Recap of Absolute Cell Referencing
Range Names
Create Range Names
Navigate using Range Names
Print Range Name Areas
Create Formulae using Range Names
Creating Spreadsheets
Learn how to setup 3D spreadsheets which have identical design and data on each sheet
Setup Print design for all sheets, including Headers and Footers
Copy, Move, Rename, Colour Sheet Tabs
Hide and Unhide Tabs
Link data from one sheet to another with Formulae
Group and Edit all sheets
Linking Data
Copying worksheets
Tips for Copying to New Spreadsheets
Linking data from one file to another
Advanced Functions
IF Statements (includes nested IFs)
VLOOKUP and HLOOKUP
COUNTIF
Conditional Formatting
Apply Shading, Icon Sets and DataFills to cells based on criteria
Format Painter
Data Validation
Setting up Restriction on how Cells are Inputted as Dates, Numbers or Time
Setting up Cell Entries as a List
Range Names and Tables in Data Validation
Limit the Characters of a Cell Entry
Create Error Messages
Working with Large Data
Split your Worksheet
Freeze Panes
Tips on Formatting
Hiding and Unhiding Columns and Rows
AutoFilter including tips and tricks
Sort and Custom Sort
Removing Duplicates
Date Functions
Entering date Formulae
Today Formula
Customising Date Formats
Text Functions
Use the Trim, Proper, Left and Right Functions
Concatenate Text
Text to Columns
Paste Special Options
Flash Fill
Tables
Creating Tables
Formatting Tables
Totals in Tables
Pivot Tables
Preparation of Data
Create Pivot Tables
Create Dynamic Pivot Tables
Format Data
Group Data in Pivot Tables
Sorting inside Pivot Tables
Conditional Formatting in Pivot Tables
Creating Tabs from Data
Refresh Data
Report Layouts
Report Subtotals
Slicers
Pivot Charts
Charting
Creating Charts Using a Function Key
Creating Charts Using the Insert Tab
Changing the Chart Type
Formatting Charts
Adding Titles and Customising
Sparkline's
Expenses
This Microsoft Excel Level 2 training course is offered both as an open/scheduled course and an in-house training course.
The in-house training will be delivered in the form of a closed course at your company's premises. SquareOne can come to you no matter where you are based throughout the UK. The cost of this training course is available upon request.
About provider
SquareOne Training
SquareOne Training is an internationally renowned IT Training company who create inspiring, motivational and cost effective training services which bring about tangible improvements in productivity. They specialise in providing classroom courses, Microsoft upgrade training, IT consultancy and large-scale rollout support...
Read more and show all courses with this provider
Reviews
Average rating 4.9
Based on 75 reviews
Very well presented/explained/thorough
Enjoyed the training & it will be useful.
Good course. I struggled with seeing thought at times from the back.
Find out more about this Excel - Level 2 course - simply fill out your details:
Course rating
Based on 75 reviews
U.K. L&D Report: 2019 - Benchmark Your Workplace Learning Strategy
Are you curious about the L&D strategies of some of the U.K.'s top companies?
Find out what they're up to in findcourses.co.uk's second annual U.K. L&D Report!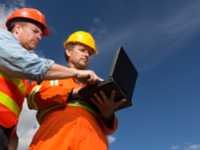 Read about SquareOne's global projects in New Hardware and Software Refresh and Microsoft Lync/Skype Rollout.
Read more