Next available date: 15/08/2019 09:30 - London
Course Dates
Liverpool
15/08/2019 09:30
(English)
220 GBP
20/09/2019 09:30
(English)
220 GBP
London
15/08/2019 09:30
(English)
300 GBP
12/09/2019 09:30
(English)
300 GBP
Manchester
Course description

Excel - Level 3
This 1-day course is aimed at existing users of Excel who want to achieve an advanced user level of Excel and who wish to have a complete understanding of the higher functions of Excel and be able to perform advanced formula, work with data functions, analysis large spreadsheets using advanced PivotTables, Auditing and Scenarios.
Suitability - Who should attend?
Our Microsoft Excel Advanced course is suitable for those with a sound working knowledge of Excel who wish to learn more complex functions and features.
Pre-requisites
You are an experienced users of Excel and would of already attended our Excel Level 2 course or use the features listed on this outline on a weekly basis.
For more information on course suitability, please send an enquiry here
Training Course Content
Training topics for this one-day Excel Level 3 course include:
Advanced Functions
Nested IF statements for nesting IF with AND, OR, ISERROR and IFERROR
SUMIF and SUMIFS
COUNTIF and COUNTIFS
Date Functions
Lookup and Information Functions
Advanced Lookup (True and False)
Creating Multiple Column Lookups
MATCH Function
INDEX Function
OFFSET Function
Advanced List Management
Advanced Filter
Database Functions
SubTotals
Creating Subtotals
Outline View
Advanced Pivot Tables
Inserting Calculated Fields
Manipulating Fields
Changing Value Field Settings
Grouping Data containing Dates and Numbers
Formatting Pivot Table
Showing and Hiding the Grand Totals
Changing The Scope Of The Data source
Summarizing Values by Sum, Count, Average, Max, and Product
Show Values As % of Grand Total, % of Column Total, % of Row Total
Creating Pivot Table Reports and Pivot Chart Reports
General Analysis Tools
Scenarios
Custom Views
Goal Seek
Solver
Data Tables, One Input, Two Input
Protecting and Sharing
Sharing a File
Track Changes
Protecting Cells, Worksheets
Password Protecting a File/Read Only
Formulae Auditing
Formula View
Tracing Precedents
Tracing Dependents
Using Watch Window
Go to Special
Introduction to Macros
Displaying the Developer Tab
Recording a Macro
Where To Save Macros – Personal, Existing or New Workbook
Absolute and Relative Recording
Introduction to Form Control Buttons
Creating Macro Buttons
Expenses
Pricing for this program is available per delegate by contacting SquareOne Training
In-house Training
This course can also be delivered In House - and can be tailored to meet the particular requirements of your organisation. We will be happy to use any of your examples for delegates to ensure that the course is as interesting and relevant as possible.
About provider
SquareOne Training
SquareOne Training is an internationally renowned IT Training company who create inspiring, motivational and cost effective training services which bring about tangible improvements in productivity. They specialise in providing classroom courses, Microsoft upgrade training, IT consultancy and large-scale rollout support...
Read more and show all courses with this provider
Reviews
Absolutely fab training and really enjoyable. Thank you Gill
Learnt stuff I didn't know which will help me within my role. Very engaging
Find out more about this Excel - Level 3 course - simply fill out your details:
Course rating
Based on 24 reviews
U.K. L&D Report: 2019 - Benchmark Your Workplace Learning Strategy
Are you curious about the L&D strategies of some of the U.K.'s top companies?
Find out what they're up to in findcourses.co.uk's second annual U.K. L&D Report!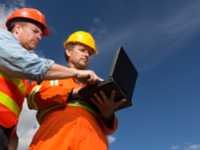 Read about SquareOne's global projects in New Hardware and Software Refresh and Microsoft Lync/Skype Rollout.
Read more