Course description

Excel: PowerPivots
This course is suitable for all Excel Power Users and BI Consultants/Developer who wish to use Excel to become proficient with PowerPivot, and have the necessary skills to implement PowerPivot applications and perform data analysis using real scenarios.
Upcoming start dates
Choose between 3 start dates
Enquire for more information
Enquire for more information
Enquire for more information
Suitability - Who should attend?
Prerequisites
Delegates who are either experienced Excel/Power BI users and who use normal Pivot tables or people who have attended your Excel Level2 and 3 courses
For more information on suitability, please send an enquiry here
Training Course Content
Introduction to PowerPivot
PowerPivot Overview of terms and concepts
What is Business Intelligence (BI)?
Excel limitations
Classic Excel PivotTables vs PivotTables in PowerPivot
Connecting to Single Table Data Sources
Connecting to Different Sources
Pasting Data into a PowerPivot
Overview of Results
Importing Data from Excel and SharePoint Lists to PowerPivot
Working with Multiple Table Data Sources
Importing Data from Data Feeds into PowerPivot
Managing Data in a PowerPivot Window
Excel (Linked Tables) as a Data Source
Key Performance Indicators (KPIs)
Create a Calculated Column to Measure Results
AutoSum Measures
User Created Measures
Working with Dates in a PowerPivot Environment
Creating Dashboards
Working with Slicers
Adding Slicers to the PowerPivot – comparisons between PowerPivot Slices and Excel Slicer
Adding a Timeline to a PivotTable/Chart
The Diagram View
The Diagram View in PowerPivot
Managing Relationships and Tables in the Diagram View
Working with Hierarchies
Working with DAX (Data Analysis Expressions)
Sample DAX Functions
Writing DAX Functions
Time Intelligent Functions
Why choose SquareOne Training
25 years' experience of delivering quality IT Training Services
All trainers Certified Microsoft Office Trainer (MOS) or higher
Public and in-house training throughout the UK
Reviews
power query and pivot tables were great. The trainer was very methodical and organised whiched helped a lot
All of the content was amazing
Expenses
For information on pricing for this open/scheduled course, please send an enquiry here
This course can also be delivered in-house and tailored to meet the particular requirements of your organisation.
SquareOne Training
With 30 years of experience in IT training, personal skills, and consultancy, SquareOne specialise in crafting and delivering exceptional industry leading training courses. Our extensive range of courses are tailored to cater to a diverse range of learning preferences and...
Case Studies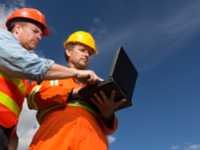 Read about SquareOne's global projects in New Hardware and Software Refresh and Microsoft Lync/Skype Rollout.
SquareOne Training
At SquareOne Training we take pride in designing Spreadsheets for our customers, so we were delighted to be asked to design a solution to track staff courses and KPI alerts. This spreadsheet was implemented in 2018, but completely changed the way the company worked and made the data not only accurate but trackable.