Course description

Excel Shortcuts and Techniques
Learn lots of handy shortcuts, tips and tricks, guaranteed to assist an Excel user of any level with their everyday tasks in this program. The course will be delivered in the PC version of Excel 2016.
Upcoming start dates
Choose between 3 start dates
Enquire for more information
Enquire for more information
Enquire for more information
Suitability - Who should attend?
This course can either be delivered as a short course in half a day or as a seminar.
Classroom Training– Small groups of people using their own PCs or Laptops – or these can be provided by SquareOne at an additional cost. Sessions to be 3 hours in length.
Seminar Format– Maximum of 100 delegates. This seminar will be delivered by a trainer as a demonstration. Session can last between 60 minutes to 90 minutes. If this is to be delivered to small groups then this can be repeated up to 3 sessions per day.
Training Course Content
Course Contents
Navigating and Selecting Shortcuts
Formula Shortcuts
Copying Formulae
Formatting Spreadsheet Shortcuts
Formatting Dates and Copying Tricks
Working with Multiple Sheets
Working and editing Large Data
Why choose SquareOne Training
25 years' experience of delivering quality IT Training Services
All trainers Certified Microsoft Office Trainer (MOS) or higher
Public and in-house training throughout the UK
Expenses
This course is delivered at our training centres as an open course or as an in-house training course at your company's premises.
Courses can be delivered all over the UK or Europe.
SquareOne Training
With 30 years of experience in IT training, personal skills, and consultancy, SquareOne specialise in crafting and delivering exceptional industry leading training courses. Our extensive range of courses are tailored to cater to a diverse range of learning preferences and...
Case Studies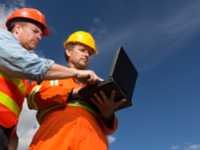 Read about SquareOne's global projects in New Hardware and Software Refresh and Microsoft Lync/Skype Rollout.
SquareOne Training
At SquareOne Training we take pride in designing Spreadsheets for our customers, so we were delighted to be asked to design a solution to track staff courses and KPI alerts. This spreadsheet was implemented in 2018, but completely changed the way the company worked and made the data not only accurate but trackable.