Next available date: Contact for info - United Kingdom
Corporate Training for Teams
Course description

Health & Safety - DSE Assessor Course: In-House training for you and your employees
This DSE Assessor training with SquareOne Training is designed to cover theory and requires delegates to complete a suitable DSE assessment by role playing in groups. We have our own DSE checklist process or we could use yours.
Upon completion of a suitable assessment a certificate would be issued for each delegate. All program participants will be left with all the skills required to conduct DSE assessments.
Companies enrolling in this in-house training will:
Be given the rights to use the trainers checklists in their DSE Assessment Process.
Work along side the SquareOne Training team to ensure that the assessment process is relevant.
Recieve guidance in the development of DSE policies if required.
Gain from a training team registered as members of the ergonomics society ensuring high standards
Suitability - Who should attend?
This Health & Safety - DSE Assessor Course is designed for companies needing to design a DSE assessment.
For more information on course suitability, please send an enquiry here
Training Course Content
This In House DSE Assessor training is designed to cover the following main areas:
Introduction to Ergonomics
Health and safety at work
DSE regulations
Understanding DSE risks
Anatomy of the spine and discs
Posture
The workstation
Examples of set up
Trainer demonstration of assessment and workstation set up
The working environment
Organisational issues
The DSE assessment process
Expenses
The cost of this In House DSE Assessor training is available upon request
In-House Training with SquareOne
SquareOne is among the UK's leading providers of IT training to businesses of all shapes and sizes. They deliver inspiring, motivational and cost effective training which brings about tangible improvements in productivity. Through our training courses, individuals are able to gain lifelong skills and realize their full potential while clients achieve their corporate goals.
About provider
SquareOne Training
SquareOne Training is an internationally renowned IT Training company who create inspiring, motivational and cost effective training services which bring about tangible improvements in productivity. They specialise in providing classroom courses, Microsoft upgrade training, IT consultancy and large-scale rollout support...
Read more and show all courses with this provider
Reviews
This course gave me an insight to how to do great Ergonomics. Would recommend
Adjusting chair, screen and desk useful. Interesting course
Information about our chairs and workstations useful. Thank you very useful information
Find out more about this Health & Safety - DSE Assessor Course (In-House) course - simply fill out your details:
Course rating
Based on 5 reviews
U.K. L&D Report: 2019 - Benchmark Your Workplace Learning Strategy
Are you curious about the L&D strategies of some of the U.K.'s top companies?
Find out what they're up to in findcourses.co.uk's second annual U.K. L&D Report!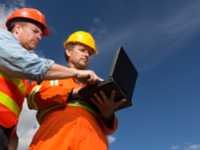 Read about SquareOne's global projects in New Hardware and Software Refresh and Microsoft Lync/Skype Rollout.
Read more