Next available date: Enquire for more information - United Kingdom
Corporate Training for Teams
Course description

HTML New User: 2-day in-house training course for your company
This two-day in-house training course in HTML is designed to cover the essential HTML tags and web design applications using hypertext markup language.
SquareOne has designed this in-house training scheme to provide dedicated and cost-effective assistance to your company's design team. Our trainers will use the latest knowledge and developments in HTML 5 and previous editions to make your design work more effective.
Suitability - Who should attend?
This in-house training course in HTML is suitable for all existing or new users of HTML who wish to improve their understanding of web design.
For more information on this course, please send an enquiry here
Training Course Content
This HTML - New User in-house workshop is designed to cover the following modules:
What is HTML
HTML Syntax and tags
Text Structure
Sections of an HTML Document
Paragraph, Line Break and Horizontal Ruler Tags
Repeated Simple Formatting Tags
Title and Heading Tags
Background and Text Colours
Hypertext and Hypermedia Overview
Uniform Resource Locators
Creating Links to Local Documents
Creating Links to Remote Documents
Inline Images
Graphics Formats
Image Tags
Alignment of Images
Using Images as Links
Sensible Use of Images
Other Hypermedia Types
Preformatting and Blockquote Tags
Inserting Comments in HTML
Logical and Physical Styles
Unordered Lists
Ordered Lists
Definition Lists
HTML Tables
Using Anchors within Documents
HTML Escape Sequences
HTML Editors
Expenses
In House training - delivered nationwide in the UK
This course is delivered In House - and can be tailored to meet the particular requirements of your organisation. We will be happy to use any of your examples for delegates to ensure that the course is as interesting and relevant as possible.
About provider
SquareOne Training
SquareOne Training is an internationally renowned IT Training company who create inspiring, motivational and cost effective training services which bring about tangible improvements in productivity. They specialise in providing classroom courses, Microsoft upgrade training, IT consultancy and large-scale rollout support...
Read more and show all courses with this provider
Reviews
Average rating 4.7
Based on 13 reviews
I found this course very useful - a very helpful introduction to HTML
This gave me a good grounding to HTML
This was an excellent course - thank you
Find out more about this HTML - New User (In-House) course - simply fill out your details:
Course rating
Based on 13 reviews
U.K. L&D Report: 2019 - Benchmark Your Workplace Learning Strategy
Are you curious about the L&D strategies of some of the U.K.'s top companies?
Find out what they're up to in findcourses.co.uk's second annual U.K. L&D Report!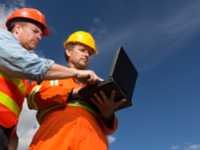 Read about SquareOne's global projects in New Hardware and Software Refresh and Microsoft Lync/Skype Rollout.
Read more