Next available date: Enquire for more information - United Kingdom
Corporate Training for Teams
Course description

Keyboard Proficiency
This course is designed to teach delegates how to Touch Type; Use basic document layout techniques; list the function of keyboard keys, Demonstrate the correct posture at the keyboard using the documentation and support provided.
Suitability - Who should attend?
This course users who are new to Computers or existing users who wish to improve their typing skills
Prerequisites
There are no prerequisites for this course. All ability ranges are catered for in mixed groups
Training Course Content
Overview
This course takes absolute beginners and self-taught typists and turns them into proficient keyboard users. Speed and typing accuracy are developed to a rate of 25 words per minute through a series of carefully graduated exercises.
Learning to use the computer keyboard in the correct manner can also help to avoid the risks of postural damage and RSI in the workplace .
Prerequisites
There are no prerequisites for this course. All ability ranges are catered for in mixed groups.
Recommended for
Staff who use a computer keyboard for a large part of their daily work.
Teaching Method
Our course is taught by a highly skilled tutor, giving you a fantastic face-to-face learning experience. On top of this we can offer delegates access to additional learning tools and can direct participants to websites where they can go live to monitor their progress and practice their skills further.
Certification
Upon completing the course all delegates will receive a course certificate confirming their attendance and maximum 'word per minute' typing rate.
Expenses
In-House training option - delivered nationwide in the UK
This training is delivered as a closed course at your company's premises. We can bring our mobile IT classroom to any UK or European location, so no matter where you are based, SquareOne can come to you.
About provider
SquareOne Training
SquareOne Training is an internationally renowned IT Training company who create inspiring, motivational and cost effective training services which bring about tangible improvements in productivity. They specialise in providing classroom courses, Microsoft upgrade training, IT consultancy and large-scale rollout support...
Read more and show all courses with this provider
Find out more about this Keyboard Proficiency (In-House) course - simply fill out your details:

There are no reviews available yet.


U.K. L&D Report: 2019 - Benchmark Your Workplace Learning Strategy
Are you curious about the L&D strategies of some of the U.K.'s top companies?
Find out what they're up to in findcourses.co.uk's second annual U.K. L&D Report!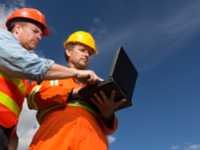 Read about SquareOne's global projects in New Hardware and Software Refresh and Microsoft Lync/Skype Rollout.
Read more