As required by your company
Corporate Training for Teams
Next available date: Contact for info - United Kingdom
Course Dates
United Kingdom
Enquire for more information
Course description

Large Scale Corporate IT Rollout Projects: In-House Training
SquareOne Training specialise in Corporate IT Rollout Projects - In House Training and are experienced in working alongside large corporations on major IT rollouts and complex development projects. Often organisations decide to update their IT system on a large scale across the company in order to ensure that the business is fit for
purpose for many years to come.
SquareOne can manage such periods of transition by delivering and project managing training and consultancy to meet the specific needs of your company.
We understand that every customer is different and customise our services accordingly. We also understand the different needs and training styles depending upon countries and locations.
Whether you are upgrading to a new version of Windows or Microsoft Office, migrating from Lotus Notes to Outlook or implementing SharePoint as your information management system, we can offer you the complete solution from start to finish.
Suitability - Who should attend?
This Large Scale Corporate IT Rollout program is designed for corporations involved in major IT development projects or updating IT systems.
For more information on course suitability, please send an enquiry here
Training Course Content
Our specific Corporate IT Rollout Projects - In House Training services include:

• Project Management;
• Training Needs Analysis;
• Scheduling;
• Course Design;
• Customised Course Material;
• Quick Reference Cards;
• Lead Trainers;
• Trainers;
• Train the Trainer;
• Seminar Delivery;
• Classroom Delivery;
• Lunch and Learn Sessions;
• Clinics;
• Workshops;
• Walkabouts;
• Consultancy;
• Post Course Support.
About provider
SquareOne Training
SquareOne Training is an internationally renowned IT Training company who create inspiring, motivational and cost effective training services which bring about tangible improvements in productivity. They specialise in providing classroom courses, Microsoft upgrade training, IT consultancy and large-scale rollout support...
Read more and show all courses with this provider
Reviews
Average rating 5
Based on 1 reviews
SquareOne Training have provided a range of IT training for staff members at all levels across our organisation, and the feedback from our staff has been consistently positive. Whether new or advanced users, SquareOne have provided cost effective training which has been always rated as excellent by our staff; organising and booking the cours...
Show more
Find out more about this Large Scale Corporate IT Rollout Projects course - simply fill out your details:
Course rating
Based on 1 reviews
U.K. L&D Report: 2019 - Benchmark Your Workplace Learning Strategy
Are you curious about the L&D strategies of some of the U.K.'s top companies?
Find out what they're up to in findcourses.co.uk's second annual U.K. L&D Report!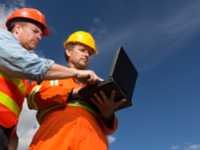 Read about SquareOne's global projects in New Hardware and Software Refresh and Microsoft Lync/Skype Rollout.
Read more