Corporate Training for Teams
Next available date: Enquire for more information - United Kingdom
Course Dates
United Kingdom
Contact for info
(English)
United Kingdom
Enquire for more information
(English)
Course description

MicroStation - Workshop
MicroStation is a CAD software product manufactured by Bentley Incorporated, which is used for 2D and 3D design and drafting.
You will learn the features, commands, and techniques for creating, editing, dimensioning, annotating and printing accurate MicroStation drawings efficiently using hands-on exercises. Trainees will be able to also re-use content and extract information.
Our courses are taught using the most up to date version of MicroStation. However, we can customise our courses to cover any of the previous older versions of the software. Please state which version you would like to be trained on when enquiring about this course.
Suitability - Who should attend?
This course is intended for existing users of MicroStation who require a one day workshop to enhance their knowledge of the product.
Training Course Content
The following subjects are covered during the MicroStation Workshop course:
Using the User Interface
Displaying Objects
Drawing to Scale & Templates
Drawing Lines, Arcs, Circles
Using Snaps & Tracking
Cycling and Snap overrides
Using Key snaps
Working with Units
Selecting Objects
Using Move, Copy & Array
Using Mirror, Rotate & Scale
Using Levels
Line types and Line weights
Matching Object Properties
Changing Object Properties
Using Inquiry Commands
Trimming & Extending
Parallel & Offset Geometry
Joining & Breaking Objects
Using Fillet & Chamfer Tools
Using the Model system
Creating & Edit Multiline Text
Using Text Settings
Creating & Editing Dimensions
Using Dimension Settings
Creating & Edit Patterning
Creating & Inserting Cells
Working with Cell Libraries
Working with Smartlines
Creating Splines & Ellipses
Plotting Drawings
Using a Drawing Template
Expenses
This course is delivered on an in-house basis and is customised to suit the needs of each team, company or organisation. For a custom training quote, please give us a call on 0151 650 6907.
About provider
SquareOne Training
SquareOne Training is an internationally renowned IT Training company who create inspiring, motivational and cost effective training services which bring about tangible improvements in productivity. They specialise in providing classroom courses, Microsoft upgrade training, IT consultancy and large-scale rollout support...
Read more and show all courses with this provider
Find out more about this MicroStation - Workshop (In-House) course - simply fill out your details:

There are no reviews available yet.


U.K. L&D Report: 2019 - Benchmark Your Workplace Learning Strategy
Are you curious about the L&D strategies of some of the U.K.'s top companies?
Find out what they're up to in findcourses.co.uk's second annual U.K. L&D Report!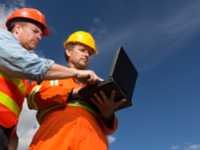 Read about SquareOne's global projects in New Hardware and Software Refresh and Microsoft Lync/Skype Rollout.
Read more