Course description
Microsoft Outlook: Time Management
This course has been created for existing users of Outlook – it covers advice and best practice guidelines for time management and how to get the most out of Outlook in order to become more effective. You will learn how to:
Create a system for managing Email effectively.
Combine Email and tasks to plan your work.
Search and organise your mail.
Setup and maintain a good contact list
Schedule time in your calendar for maintaining your system.
Upcoming start dates
Enquire for more information
Suitability - Who should attend?
This course is suitable for existing users of Outlook.
For more information on suitability, please send an enquiry here
Training Course Content
Sending and Creating Messages Advanced Messages
Advanced Email Options
Using Voting Buttons to get Targeted Answers that can be Tracked
Stationery
Quick Links for Sending to Groups of People you Frequently Email
Creating Building Blocks to Save Repetition of Typing
Templates
Creating and Switching Between Multiple Signatures
Attachments
Attaching Files: Items vs Links
Saving Single and Multiple Attachments
Removing Attachments and Saving Files to Save Storage in Outlook
Learn about Microsoft 4 D's Mail Management
This topic talks about the 4 main rules for managing and maintaining a good mailbox
Distribution Lists and Contacts
Importance of Adding Contacts Instead of Suggested Contacts
Managing Suggested Contacts
Creating Distribution Lists
Sharing or Forwarding Distribution Lists
Managing your Mailbox
Understanding the Differences between Folders and Views
Creating Views
Creating Search Folders
Searching Mail in Multiple Folders
Searching Tips
Setting Rules
Tips for Quick Deletion of Emails
Archiving
Tracking Emails
Flagging and Colouring Emails for Email Tracking
Setting Email Reminders for Yourself and Others
Marking an Email Flag as Complete
Tracking Conversations and Flags
Creating Project and Relevant Categories
Out of Office Assistant
Working with Messages whilst in the Office i.e. Filing Automatically
Working with the Out of Office i.e. Redirecting Mail, Setting Up Automatic Message Replies
Calendar
Creating, Editing and Deleting Appointments/Meetings
Setting up Tasks
Setting up Events
Recurring Events and Meetings
Opening Other Calendars
Sharing Calendars
Creating Calendar Groups
Scheduling View to Organise Meetings
Categories for Meeting Type
Tasks
Creating Tasks
Creating Recurring Tasks and Alerts
Assigning Task
Tracking and Updating Tasks
Why choose SquareOne Training
25 years' experience of delivering quality IT Training Services
All trainers Certified Microsoft Office Trainer (MOS) or higher
Public and in-house training throughout the UK
Reviews
Great trainer, clear to understand. Using the new version of outlook as i wasn't aware there would be an update and the calendar for outlook was very helpful to use
Learning to use the calendar was good.
Scheduling polling was great. Excellent training
Expenses
For information on pricing for this open/scheduled course, please send an enquiry here
This course can also be delivered in-house and tailored to meet the particular requirements of your organisation.
SquareOne Training
With 30 years of experience in IT training, personal skills, and consultancy, SquareOne specialise in crafting and delivering exceptional industry leading training courses. Our extensive range of courses are tailored to cater to a diverse range of learning preferences and...
Case Studies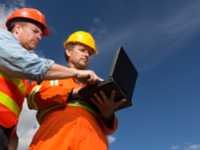 Read about SquareOne's global projects in New Hardware and Software Refresh and Microsoft Lync/Skype Rollout.
SquareOne Training
At SquareOne Training we take pride in designing Spreadsheets for our customers, so we were delighted to be asked to design a solution to track staff courses and KPI alerts. This spreadsheet was implemented in 2018, but completely changed the way the company worked and made the data not only accurate but trackable.