Next available date: Enquire for more information - United Kingdom
Corporate Training for Teams
Course description
PC Awareness (In-House)
This PC Awareness training course is offered as an in-house workshop by SquareOne Training. The course is designed to cover the basics of using a computer - from Microsoft Windows desktop properties, to writing and editing documents in Word, using Excel sheets and other frequently used Microsoft Windows functions. The training level is ideal for new computer users. Our patient and dedicated trainers will help all users gain the skills needed to start working confidently on Windows PCs.
SquareOne's in-house training is designed to meet the training requirements of your staff in the most cost-effective manner. For your in-house training, our trainers will be using the most up to date versions of software, but, if necessary, can adapt their training to older versions for your staff.
Suitability - Who should attend?
This in-house training course in PC Awareness is designed for people who are totally new to using a computer or those who have some knowledge, but need to build their confidence.
Training Course Content
The content for this PC Awareness training course is structured as followed:
Windows
Overview of Windows Desktop
Start button
Searching for Files
 
Using the Mouse
Understanding the Left and Right Mouse Button
Highlighting Techniques
 
Opening and Closing Applications and Accessories
Windows
Opening, Closing, Moving and Sizing Windows
Tiling Windows
Minimising Windows
 
Explorer
Create Folders in Windows
Learn about Files and Folders
Word
Creating Documents
Typing and understanding the keyboard
Undo
Saving Documents
Opening Documents
Renaming Documents
Printing Documents
 
Formatting
Learn about Files and Folders
 
Word
Creating Documents
Typing and understanding the keyboard
Undo
Saving Documents
Opening Documents
Renaming Documents
Printing Documents
 
Formatting
Learn how to Format Text and Objects - Bold, Italic, Size, Colour, etc.
Format Painter - learn how to copy the formats
 
Copy and Paste
Cut and Paste versus Copy and Paste
Copy and Paste between applications
 
Microsoft Excel
Overview of Excel screen
Entering Data
Formatting Data
 
Calculations
Add, Subtract, Multiply, Divide
AutoSum
 
Printing
The Internet
Navigate to Websites
View Images
Copy and Paste
Store Web Pages as Favourites
Why choose SquareOne Training
25 years' experience of delivering quality IT Training Services
All trainers Certified Microsoft Office Trainer (MOS) or higher
Public and in-house training throughout the UK
Expenses
This PC Awareness training course is custom tailored to meet the needs and requirements of your particular organisation.
This training course will be delivered in the form of a closed course at your company's premises. SquareOne can come to you no matter where you are based throughout the UK or Europe, as we can bring our mobile IT classroom anywhere. The cost of this training course is available upon request.
About provider
SquareOne Training
SquareOne Training is an internationally renowned IT Training company who create inspiring, motivational and cost effective training services which bring about tangible improvements in productivity. They specialise in providing classroom courses, Microsoft upgrade training, IT consultancy and large-scale rollout support...
Read more and show all courses with this provider
Reviews
Average rating 4.8
Based on 12 reviews
SquareOne provided First Class and most enjoyable training course. Very insightful and I have gained some valuable skills and knowledgeable.
I thought Lisa was brilliant with the way she lay out and taught the course. All beneficial and helful with my job.
Lisa was an excellent knowledgeable trainer. Her know made us feel relaxed a good course, thank you!
Find out more about this PC Awareness (In-House) course - simply fill out your details:
Course rating
Based on 12 reviews
U.K. L&D Report: 2019 - Benchmark Your Workplace Learning Strategy
Are you curious about the L&D strategies of some of the U.K.'s top companies?
Find out what they're up to in findcourses.co.uk's second annual U.K. L&D Report!
At SquareOne Training we take pride in designing Spreadsheets for our customers, so we were delighted to be asked to design a solution to track staff courses and KPI alerts. This spreadsheet was implemented in 2018, but completely changed the way the company worked and made the data not only accurate but trackable.
Read more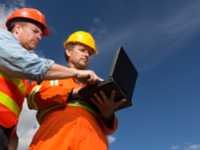 Read about SquareOne's global projects in New Hardware and Software Refresh and Microsoft Lync/Skype Rollout.
Read more