Next available date: Enquire for more information - Liverpool
Course Dates
Enquire for more information
---
Enquire for more information
---
Enquire for more information
Course description
Personal Effectiveness
There's no such thing as "I don't have enough time". Do you often wonder where all the minutes in the day have gone and marvel at how much more you could have done? Do you find yourself really busy throughout the day but find yourself left with all the important tasks still to do? Would you like to be able to manage yourself and your time more effectively? Do you sometimes feel overwhelmed by how much you want to achieve in life?
Learn how we human beings operate by nature and what we can do to be more in control of our work, time, energy and life. See how you can gain more time and watch your success take shape before your eyes.
Training Course Content
The following topics will be covered during the Personal Effectiveness workshop:
How to set objectives
Know yourself and how you operate
Pareto's Principle – Know the real value in what you do
The Priority Matrix
Your Brain – understand why we think the way we do and how to manage your own style
Identify your strengths and convert your weaknesses
Taking time out to reflect
Create SMART goals/objectives and set realistic, achievable tasks for your diary
Chunking – learn how to speak down your workload so you can achieve it in full
Learn how to say no properly
Success comes from planning, but not without action – see how you can become more successful, in less time. Organise your life and rule it
Plan of Action
Why choose SquareOne Training
25 years' experience of delivering quality IT Training Services
All trainers Certified Microsoft Office Trainer (MOS) or higher
Public and in-house training throughout the UK
Expenses
For information on pricing for this open/scheduled course, please give us a call on 0151 650 6907.
This course can also be delivered in-house and tailored to meet the particular requirements of your organisation. 
About provider
SquareOne Training
SquareOne Training is an internationally renowned IT Training company who create inspiring, motivational and cost effective training services which bring about tangible improvements in productivity. They specialise in providing classroom courses, Microsoft upgrade training, IT consultancy and large-scale rollout support...
Read more and show all courses with this provider
Find out more about this Personal Effectiveness course - simply fill out your details:

There are no reviews available yet.


At SquareOne Training we take pride in designing Spreadsheets for our customers, so we were delighted to be asked to design a solution to track staff courses and KPI alerts. This spreadsheet was implemented in 2018, but completely changed the way the company worked and made the data not only accurate but trackable.
Read more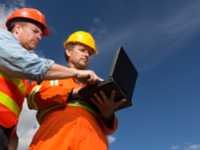 Read about SquareOne's global projects in New Hardware and Software Refresh and Microsoft Lync/Skype Rollout.
Read more