Nationwide

,

Online courses
Next available date: Enquire for more information - United Kingdom
Corporate Training for Teams
Course description
Project - Level 1 (In-House)
This Project Level 1 In-House Training is designed to provide your staff with basic skills in using the Microsoft Project software to manage tasks, resources and entire projects more effectively.
The programme is typically delivered over one day of training and is suitable for existing project managers, as well as complete beginners with no project management experience. Though it can be tailored in terms of content, it typically addresses the fundamentals of Project, including topics like:
Tasks and dependencies
Gannt and PERT charts
Calendars
Resources
Subprojects
Reporting
The course is delivered in-house at your premises or other location of choice. It can take the form of a traditional classroom course, but can also be organised as a seminar, learning lunch or web-based session.
Suitability - Who should attend?
This Project Level 1 In-House Training is suitable for new users of Microsoft Project.
It is not only suitable for project managers who wish to make use of this powerful tool, but also those who have had little or no project management training.
Training Course Content
Topics typically covered include:
Overview of Project Management
Getting started with Microsoft Project
Creating Your First Project
The Gantt Chart
Linking Tasks and Defining Dependencies
Understanding Task Relationships
The PERT Chart
Critical Path and Slack Time
Calendars
Resources
Managing Over-allocated Resources
An Introduction to Subprojects
Reporting
Why choose SquareOne Training
25 years' experience of delivering quality IT Training Services
All trainers Certified Microsoft Office Trainer (MOS) or higher
Public and in-house training throughout the UK
Expenses
In-House training option - delivered nationwide in the UK
This course is delivered in-house and can be tailored to meet the particular requirements of your organisation.  SquareOne is happy to use client-specific examples for delegates to ensure that the course is as interesting and relevant as possible.
About provider
SquareOne Training
SquareOne believe that no two people are the same, therefore all our courses are unique just like you. SquareOne will work with you and your company to tailor a course that is suitable for your business needs, development and future...
Read more and show all courses with this provider
Reviews
Average rating 4.9
Based on 42 reviews.
Alan was great, really helpful and friendly, very knowledgeable. Would not hesitate to recommend.
Find out more about this Project: Essentials (In-House) course - simply fill out your details:
Course rating
Based on 42 reviews.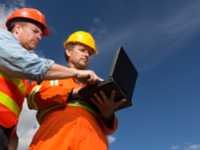 Read about SquareOne's global projects in New Hardware and Software Refresh and Microsoft Lync/Skype Rollout.
Read more
At SquareOne Training we take pride in designing Spreadsheets for our customers, so we were delighted to be asked to design a solution to track staff courses and KPI alerts. This spreadsheet was implemented in 2018, but completely changed the way the company worked and made the data not only accurate but trackable.
Read more