Next available date: 12/12/2019 09:30 - Liverpool
Course Dates
Liverpool
12/12/2019 09:30
(English)
250 GBP
12/12/2019 09:30
(English)
250 GBP
London
Enquire for more information
Manchester
Enquire for more information
Course description

Project - Level 1
This course is designed to teach you the essentials of Microsoft Project so that you can plan and manage project schedules. By the end of this course you will have a good working knowledge of the Microsoft Project basics, so that you can work confidently and efficiently to generate a plan, assign resources to tasks, track progress, manage budgets and analyse workloads.
Suitability - Who should attend?
This Course is for users who are Project managers wanting to gain a basic knowledge of MS Project or users who will be creating and maintain Project plans.
Prerequisites
Delegates should have a good level of PC and windows skills, and a basic knowledge of MS Office. No existing knowledge of MS Project is required.
Training Course Content
Getting Started with Project
The Role of Microsoft Project
The Microsoft Project Environment
Display an Existing Project Plan
The Gantt Chart View
The Network Diagram/PERT Chart View
Creating a Project Plan
How to Create a New Project Plan
Assign a Project Calendar
Add Tasks to a Project Plan
Edit the Task List
Define the Activity List
Create the Work Breakdown Structure
Create Summary Stages
Creating the Project Schedule
Understand Task Durations
Define Milestones
Understand and Create Task Relationships
Link Dependent Tasks
Add Tasks to the Timeline
Identify the Critical Path
Set Task Constraints and Deadlines
Add Recurring Tasks
Add Notes to a Task
Managing Resources in a Project Plan
Understand Resource/Types
Work with Resource Calendars and Availability
Add Resource Costs
Assign Resources to Tasks
Resolve Resource Conflicts
Finishing a Project Plan
Shorten a Project Using the Critical Path
Set a Baseline
Print a Project Summary Report
Expenses
To request a quote for a place on this open course, please request information here.
In-house
This course can also be delivered in-house and tailored to meet the particular requirements of your organisation.
About provider
SquareOne Training
SquareOne Training is an internationally renowned IT Training company who create inspiring, motivational and cost effective training services which bring about tangible improvements in productivity. They specialise in providing classroom courses, Microsoft upgrade training, IT consultancy and large-scale rollout support...
Read more and show all courses with this provider
Reviews
Average rating 4.9
Based on 13 reviews
Resource was the most benefical module covered on the session.
All modules covered on the course was beneficial.
Find out more about this Project - Level 1 course - simply fill out your details:
Course rating
Based on 13 reviews
U.K. L&D Report: 2019 - Benchmark Your Workplace Learning Strategy
Are you curious about the L&D strategies of some of the U.K.'s top companies?
Find out what they're up to in findcourses.co.uk's second annual U.K. L&D Report!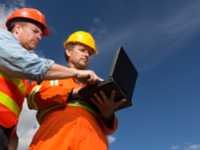 Read about SquareOne's global projects in New Hardware and Software Refresh and Microsoft Lync/Skype Rollout.
Read more