Next available date: Enquire for more information - United Kingdom
Corporate Training for Teams
Course description
QuarkXpress - Advanced (In-House)
This course is an in-depth introduction to page layout using QuarkXpress, the industry standard application. Delegates are guided through a wide variety of techniques used for creating anything from business cards up to multi page presentations.
Do you have questions about COVID-19 in relation to this course?
At findcourses.co.uk we are committed to helping everyone who wants to learn, to learn. So are our trusted partner providers.
Get in touch on this page to find out whether there are any changes to this course in light of COVID-19.
Suitability - Who should attend?
Prerequisites
Good Mac or PC skills
Training Course Content
Creating a New Document
Xtension management
Customising preferences
Views – AdvancedText & typography
Setting a baseline grid
Locking text to a grid
Aligning within a grid
Kerning/tracking edit
Customising the flex space
H & J's
Creating & applying H & J's
Non-breaking hyphens
Hyphenation exceptions
Find/change & search criteria
Text flow
Advanced run-around
Running text around embedded paths
Alpha channels & none white areas
Running text round all sides
Bezier Boxes & Lines
Drawing Bezier lines/boxes
Editing points & segments
Changing boxes to Bezier items
Drawing freehand lines/boxes
Text paths
Aligning text on a path
Items – Advanced
Creating picture boxes from text
Merge/split items
Changing item content
Flipping asymmetrical items
Document management
Style Sheets – AdvancedMaster Pages-Advanced
Creating an index
Lists & tables of content
Creating books
Colour – Advanced
Features of spot & process models
Using libraries for colour swatches
Colour management basics
Colour management preferences
The profile manager
Using the profile palette
Introduction to Trapping
Trapping preferences
Trapping exceptions colour by colour
Trapping exceptions item by item
Pre-press Checks
Font/picture usage
Colour separation
Collect for output
Proof printing
Creating crop/cut marks
Page set-up options
Print options
Capturing print settings
Print styles
Why choose SquareOne Training
25 years' experience of delivering quality IT Training Services
All trainers Certified Microsoft Office Trainer (MOS) or higher
Public and in-house training throughout the UK
Expenses
In-House training option - delivered nationwide in the UK
This course is delivered in-house and can be tailored to meet the particular requirements of your organisation. SquareOne is happy to use client-specific examples for delegates to ensure that the course is as interesting and relevant as possible.
About provider
SquareOne Training
SquareOne Training is an internationally renowned IT Training company who create inspiring, motivational and cost effective training services which bring about tangible improvements in productivity. They specialise in providing classroom courses, Microsoft upgrade training, IT consultancy and large-scale rollout support...
Read more and show all courses with this provider
Find out more about this QuarkXpress - Advanced course - simply fill out your details:

There are no reviews available yet.


U.K. L&D Report: 2019 - Benchmark Your Workplace Learning Strategy
Are you curious about the L&D strategies of some of the U.K.'s top companies?
Find out what they're up to in findcourses.co.uk's second annual U.K. L&D Report!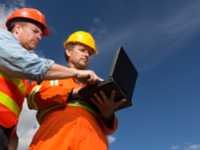 Read about SquareOne's global projects in New Hardware and Software Refresh and Microsoft Lync/Skype Rollout.
Read more
At SquareOne Training we take pride in designing Spreadsheets for our customers, so we were delighted to be asked to design a solution to track staff courses and KPI alerts. This spreadsheet was implemented in 2018, but completely changed the way the company worked and made the data not only accurate but trackable.
Read more