Course description

Report Writing
This one day Report Writing course will provide clarity to your reports, enabling them to be used effectively. The benefits of a successful report may be used in many ways including selling ideas, ensuring important messages are understood and helping to influence managers or team leaders.
During the day delegates will use a variety of interactive and thought provoking exercises.
Upcoming start dates
Enquire for more information
In Company

United Kingdom

English
Training Course Content
Using interactive exercises and discussions, by the end of the day, delegates will have:
Learnt the importance of tailoring a report to suit the target audience.
Understood the need to have precise aims to ensure accuracy, brevity and clarity.
Examined the steps needed for an effective and professional report by organising, developing and editing the material.
Appreciated the common pitfalls in report writing and how to overcome them.
Considered examples of the most appropriate use of language to convey the appropriate message.
Why choose SquareOne Training
25 years' experience of delivering quality IT Training Services
All trainers Certified Microsoft Office Trainer (MOS) or higher
Public and in-house training throughout the UK
Expenses
This course is delivered on an in-house basis and is tailored to meet the specific requirements, interest and needs of any organisation or audience. For a custom training quote for your company, please give us a call on 0151 650 6907.
SquareOne Training
With 30 years of experience in IT training, personal skills, and consultancy, SquareOne specialise in crafting and delivering exceptional industry leading training courses. Our extensive range of courses are tailored to cater to a diverse range of learning preferences and...
Case Studies
SquareOne Training
At SquareOne Training we take pride in designing Spreadsheets for our customers, so we were delighted to be asked to design a solution to track staff courses and KPI alerts. This spreadsheet was implemented in 2018, but completely changed the way the company worked and made the data not only accurate but trackable.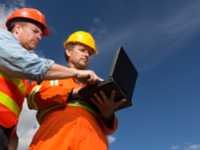 Read about SquareOne's global projects in New Hardware and Software Refresh and Microsoft Lync/Skype Rollout.