Course description

SharePoint: Information Management
The aim of this course is to gain an understanding of information architecture in SharePoint and how to plan and implement a document and records management system. How to plan and implement out of the box and simple workflows.
Upcoming start dates
Choose between 3 start dates
Enquire for more information
Enquire for more information
Enquire for more information
Suitability - Who should attend?
This course is for users who are responsible for planning all aspects of information governance for SharePoint.
Prerequisites
Delegates should have attended the SharePoint Administrator course or have experience of creating SharePoint sites.
Training Course Content
Introduction to Governance
The Need for Governance
Definition of SharePoint Governance
Governance and Information Architecture
Information Architecture and SharePoint
Managed Metadata
Planning and Using Metadata in Content Types
Search
Navigation
Generate a Site Map
Governance of Information Management
Information Management Overview
Document Management
Planning Document Management
Document Management Features in SharePoint
Content Types
Information Management Policies
Records Management
Workflows
Out of the box workflows
Types of workflows
Creating workflows with SharePoint Designer
Creating and documenting workflows with Visio
Planning for Communication, User Adoption and Training
Communicating for Success
Stakeholder Communications
Training the Organisation
Best Practice and Checklist
Why choose SquareOne Training
25 years' experience of delivering quality IT Training Services
All trainers Certified Microsoft Office Trainer (MOS) or higher
Public and in-house training throughout the UK
Expenses
For information on pricing for this open/scheduled course, please give us a call on 0151 650 6907.
This course can also be delivered in-house and tailored to meet the particular requirements of your organisation.
SquareOne Training
With 30 years of experience in IT training, personal skills, and consultancy, SquareOne specialise in crafting and delivering exceptional industry leading training courses. Our extensive range of courses are tailored to cater to a diverse range of learning preferences and...
Case Studies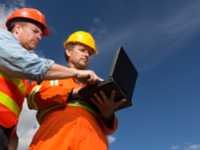 Read about SquareOne's global projects in New Hardware and Software Refresh and Microsoft Lync/Skype Rollout.
SquareOne Training
At SquareOne Training we take pride in designing Spreadsheets for our customers, so we were delighted to be asked to design a solution to track staff courses and KPI alerts. This spreadsheet was implemented in 2018, but completely changed the way the company worked and made the data not only accurate but trackable.