Course description

SharePoint Office 365: User Training
Upon successful completion of the course users will be able to utilise the features of the SharePoint Services to navigate the search sites, work with the document libraries and lists and manage documents between SharePoint and Microsoft Office matching a given criteria using set exercises.
You will learn and understand what SharePoint is, and how to gain access to it from within Office and your Internet Browser. Learn how to organise and manage documents, events, tasks, lists and other items. - and how to collaborate within a team. You will learn how to use search to find documents and open them from Microsoft Office applications and collaborate using Office Online.
Upcoming start dates
Choose between 3 start dates
Enquire for more information
Enquire for more information
Enquire for more information
Suitability - Who should attend?
This course is designed to let non-technical users who are new or have basic skills to get to grips with the features of Microsoft SharePoint for Office 365. You must have a basic understanding of Windows, Internet Explorer and the fundaments of Microsoft Office.
Prerequisites
Attendees should be familiar with basic Microsoft Office and web browsing tasks like saving files and creating browser favourites.
Training Course Content
Overview of SharePoint Online
What is Office 365 and SharePoint Online
The Site Member role
Connect to SharePoint Online
Exploring a SharePoint Site
Logging onto Office 365 and SharePoint Online.
The SharePoint User Interface
The Ribbon
Standard and Classic View
Navigation vs. Search
Site Contents view
Recycle Bin
SharePoint Apps
What is a SharePoint app?
Add SharePoint apps
Working with Lists
Creating Lists
Announcements
Links
Contacts
Calendar
Connect Lists to Outlook
Introduction to Custom Lists
Working with Document Libraries
Document Library vs. Network Drive
Working with Document Libraries
Uploading documents
View in File Explorer
Creating new documents
Editing documents with applications
Editing documents in the browser
Co-authoring*
Check Out/In
Managing and organising documents
MetaData
List and Library Views
Sorting, filtering and grouping
Accessing Views
Create a Personal View
Working with Document Versioning
Simple Versioning
Draft and Publish versioning
Content approval overview
Security and Alerts
Checking access
Understanding security and sharing
Create an Alert on a document
Create an Alert on a library
Create an Alert on a View
Managing Alerts
Connect information to Outlook
Check out / check in a document
Sync a SharePoint Library
Document Collaboration
Document Collaboration and co-authoring
Discover Information
Updating your profile
"About Me" and "Ask Me About"
Newsfeed and OneDrive
Delve
* Depends on SharePoint Web Apps feature.
Why choose SquareOne Training
25 years' experience of delivering quality IT Training Services
All trainers Certified Microsoft Office Trainer (MOS) or higher
Public and in-house training throughout the UK
Reviews
Learning about the structure of SharePoint and the use of columns to add meta data to files was very useful and informative.
reviewing version history and resolving issues such as changes not updating/syncing was great
I enjoyed learning about Navigation and collaboration. Alan was very friendly.
Expenses
For information on pricing for this open/scheduled SharePoint Office 365 User Training course, please call us on 0151 650 6907.
SquareOne Training
With 30 years of experience in IT training, personal skills, and consultancy, SquareOne specialise in crafting and delivering exceptional industry leading training courses. Our extensive range of courses are tailored to cater to a diverse range of learning preferences and...
Case Studies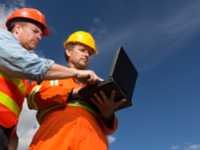 Read about SquareOne's global projects in New Hardware and Software Refresh and Microsoft Lync/Skype Rollout.
SquareOne Training
At SquareOne Training we take pride in designing Spreadsheets for our customers, so we were delighted to be asked to design a solution to track staff courses and KPI alerts. This spreadsheet was implemented in 2018, but completely changed the way the company worked and made the data not only accurate but trackable.