Course description
SharePoint - Power User (Online Training)
This 1 day workshop aims to help delegates gain the skills and knowledge needed to effectively manage the content on a SharePoint 2013/2016/Office 365 site and how to structure a site. Power users will learn how to create and manage pages, Document Libraries and collaboration lists in sites where they have Design level permissions.
Do you have questions about COVID-19 in relation to this course?
At findcourses.co.uk we are committed to helping everyone who wants to learn, to learn. So are our trusted partner providers.
Get in touch on this page to find out whether there are any changes to this course in light of COVID-19.
Suitability - Who should attend?
This course is for existing SharePoint users who wish to improve their skills and learn how to use the advanced features within SharePoint. You will need be a user that has permissions to create, edit and modify content.
Training Course Content
The Power User Role
Understanding SharePoint Contributor
Contribute vs. Design vs. Full Control
Introducing SharePoint Governance
Site Settings Overview
Look and feel
Navigation Settings
Content and Structure view*
Built-in app templates
Identify your site content
Create your apps
App Settings
App Settings to consider
Picture Libraries
Discussion boards
Surveys
Custom Lists from scratch
Collaboration Lists
Overview of list types
Lists vs. Excel
Creating lists
Name, description and navigation
Custom lists
List Management
Enabling item versioning
Advanced list settings
Exporting lists
Deleting lists
List and Library Columns
Choice columns
Lookup columns
Site columns
Managed Metadata
Document Libraries
Creating Libraries
Common Library settings
Content ratings
Managing Document Versioning
Simple Versioning
Draft and Publish Versioning
Content Approval
Approval workflow
Introducing Content Types
Views
Creating views
Sharing Views
Calendar Views
Datasheet Views
Editing views
Deleting views
Page Design
Editing text
Wiki editing
Link lists
Adding images
Adding video
Asset libraries
Web Parts
Adding web parts
Moving web parts
Editing web part views
Editing web part properties
Promoted Links web part
Understand Content Pages
Wiki Pages
Formatting wiki pages
Pictures
Adding Web media
Hyperlinks
Hyperlinks to an email address
Security
Sharing sites
Sharing documents
Checking access
Discussion: Secure subsites
*Only available in sites with Publishing Features enabled
Why choose SquareOne Training
25 years' experience of delivering quality IT Training Services
All trainers Certified Microsoft Office Trainer (MOS) or higher
Public and in-house training throughout the UK
Expenses
This course is delivered online live through Microsoft Teams or WebEx. To access the training, you will require a PC/Laptop with Internet connection and audio.
About provider
SquareOne Training
SquareOne Training is an internationally renowned IT Training company who create inspiring, motivational and cost effective training services which bring about tangible improvements in productivity. They specialise in providing classroom courses, Microsoft upgrade training, IT consultancy and large-scale rollout support...
Read more and show all courses with this provider
Find out more about this SharePoint - Power User (Online Training) course - simply fill out your details:

There are no reviews available yet.


U.K. L&D Report: 2019 - Benchmark Your Workplace Learning Strategy
Are you curious about the L&D strategies of some of the U.K.'s top companies?
Find out what they're up to in findcourses.co.uk's second annual U.K. L&D Report!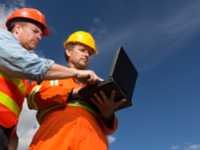 Read about SquareOne's global projects in New Hardware and Software Refresh and Microsoft Lync/Skype Rollout.
Read more
At SquareOne Training we take pride in designing Spreadsheets for our customers, so we were delighted to be asked to design a solution to track staff courses and KPI alerts. This spreadsheet was implemented in 2018, but completely changed the way the company worked and made the data not only accurate but trackable.
Read more